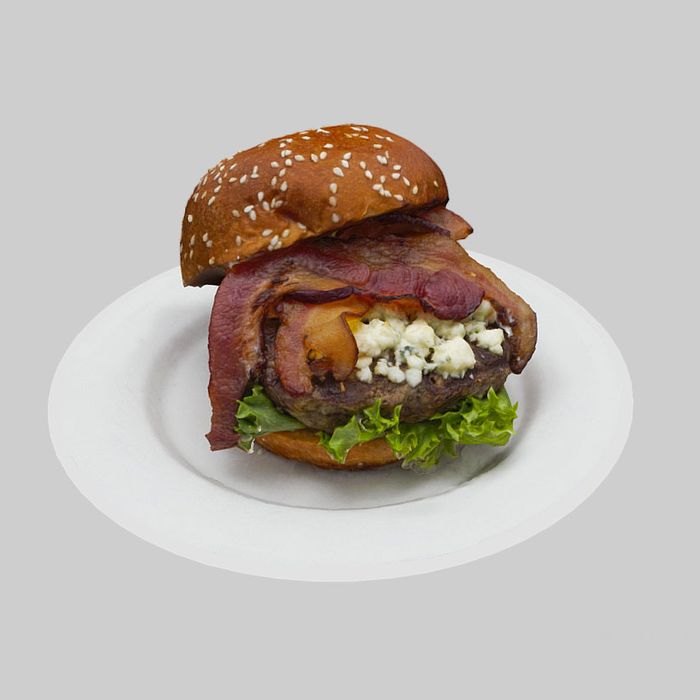 It used to be that you had to visit eateries like Black Tap and Dominique Ansel Bakery and wait in their exhaustingly long lines to purchase and photograph their Instagrammable items of choice. Even when you wanted to 'gram a simple but mighty Shake Shack meal, you had to buy it first. Presumably, you'd also be eating it after it cooled off during the photo shoot.
Those days will be slipping into the past now — Fortune reported that restaurants are implementing technology that will allow you to materialize a restaurant's offerings onto your screen, among other new tech.
This particular technological advancement comes from a company called Kabaq that's partnering with New York restaurants like Alta Calidad, Vino Levantino, and BunSmith to bring their creations to the small-to-medium-size screen. In combination with Apple's ARKit, Kabaq's imaging technology can show you menu items when you select the item you want to see and point the camera at a surface.
You can twirl it around to get all angles, and if that's the thing you want, you can order it. Or, you could screenshot it, Instagram it, and leave.
Haim Amit, owner of Vino Levantino, said in a Voice of America news clip that the technology helps diners visualize desserts that are hard to explain, and have subsequently increased sales by 22 percent. Amit also told VOA that the experience is "almost like a toy," which gives diners some amusement, now that the oft-used adage "don't play with your food" has since become outdated.
It also works in a delivery capacity, allowing diners to see the food they might want at home, instead of flipping through fuzzy Yelp photos for an idea of what you might get. Kabaq's goal is to use food visualization as a way to increase sales — now you know exactly what you're getting! — and it seems to have been mostly successful. No word yet on how Hot Insta Foodies feel about not having to eat their image.