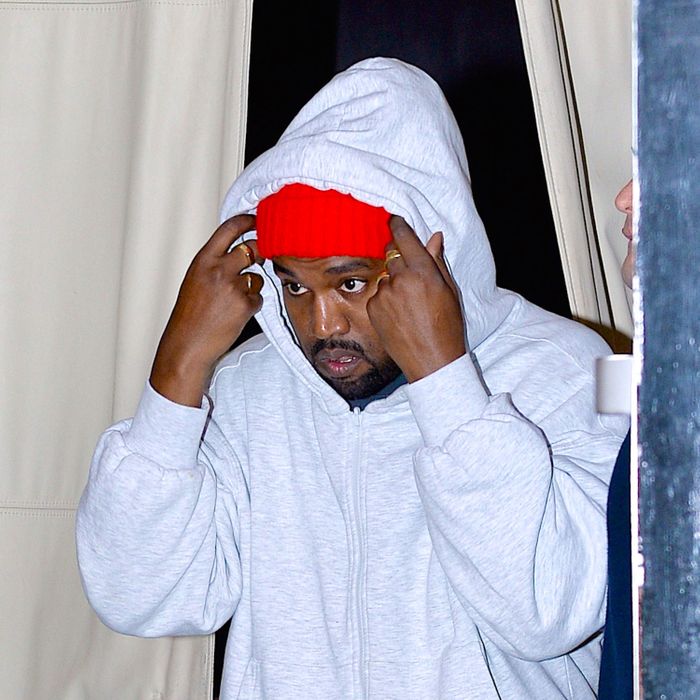 Photo: Robert Kamau/GC Images
As an exclusive guest list of stars and people who Kanye West hasn't alienated gathers in Wyoming (sure) to listen to his highly anticipated new album this evening, those of us who are not anywhere near Jackson Hole can still get in on the action using the streaming app we all know and love … Stationhead.
"Stationhead!" you exclaim. "Of course! We all know Stationhead."
But in case you do not know, Stationhead is an app that lets you "Discover music and hear your favorite songs, hosted live by friends and influencers." I love using apps to connect with influencers. Also, "Your station runs 24/7. You decide what to play and what to say. Talk live ON AIR to your listeners + call in friends as live guests."
But how did a little-known app (only available on iOS, sorry Android users) get its hands on Kanye's album? For one, it's not the first time the rapper has used an album release to push a streaming service — see 2016's The Life of Pablo and Jay-Z's streaming app, Tidal. Stationhead has a similarly prestigious rap pedigree in that one of its backers is Wu-Tang Clan member Raekwon.
Here's how Raekwon described Stationhead to the Fader back in April:
When you look at an instagram it's everything but the music attached — there's nothing where the artist can confront or talk about the music. When I'm getting all of the energy from [Station Head] — it's just the illest gator. Social media radio is the shit. Let's just say you listen to the radio — do you know how many people are sick of listening to the same 13 or 14 records all day? Now you have the power to create your own station to listen to what you want to, and you're also giving back to the artist from a streaming perspective.




Now I know that I can connect with my fans and say thank you. Not only can you have me and my station, I can have you and your station. Now we're connected even more. We can have dialogue, we can have a podcast going on — this is authentic. This is going to shift the culture to where people are saying music is where it needs to be now. We're not relying on two or three different artists to carry the culture, now it's to the point where the young generation can evolve to what they want to listen to. The OGs too — the Al Greens, the Gladys Knights. Now we get to mix all that up in our own station as people not as programmers.
I hope that clears everything up. Stationhead can be found on the Apple App Store and Kanye's new album can soon be found on torrent sites and YouTube bootlegs shortly after midnight.