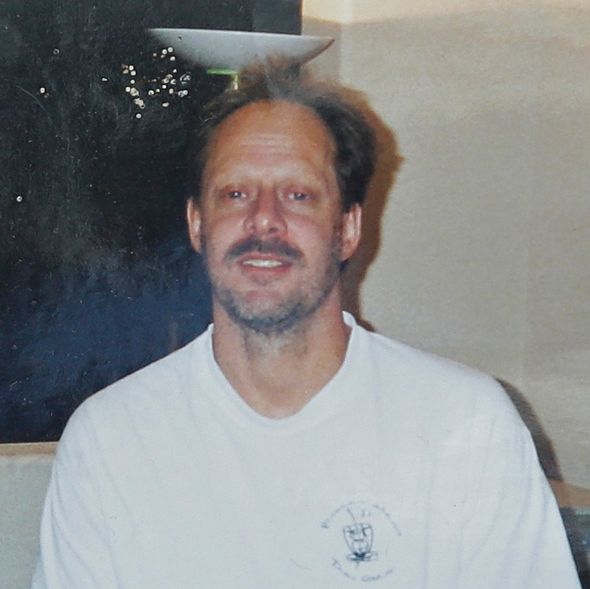 A family photo of Eric Paddock, left, and his brother, Stephen Paddock.
Photo: John Raoux/AP
Less than a month before he killed 58 people and injured hundreds more at an outdoor concert in Las Vegas, Stephen Paddock ranted to a new friend about a supposed government plot to confiscate guns from the American public. The man, whose statement is among many released by investigators this week, told authorities that he met Paddock just weeks before the massacre after the 58-year-old answered an online ad for "schematics to convert semi-automatic guns to fire automatically," the AP reports.
The man, whose identity is redacted, spoke to authorities in a jailhouse interview after getting arrested on a "possession charge." He told police during the interview that he was an unemployed chef who'd become desperate for cash after his trust fund ran dry.
The man said in their conversations Paddock ranted about a popular right-wing conspiracy theory that claims FEMA's actions after Hurricane Katrina were "a dry run for law enforcement and military to start kickin' down doors and … confiscating guns."
"Somebody has to wake up the American public and get them to arm themselves," Paddock said, according to the man. "Sometimes sacrifices have to be made."
The man told police that he thought Paddock was "another internet nut, you know, watching too much of it and believing too much of it." He also said that Paddock offered him $500 to help him convert several AR-15s to automatic weapons. "I'm too old to spend the rest of my life in federal prison," the man, who denied the request, said he told Paddock.
All told, police released 1,200 pages of witness statements taken after the shooting. Many of the statements recount in frenzied detail the moments before, during, and after Paddock's assault on the Route 91 Harvest festival. But a few provide some of the first insights into Paddock, who has remained a mystery more than seven months after executing the deadliest mass shooting in modern American history.
In a handwritten statement to police, a woman said she overheard a conversation Paddock had with another man days before the shooting. She said he was ranting about the armed standoffs at Waco and Ruby Ridge, both key moments in the radicalization of many right-wing extremists. "At the time, I just thought 'strange guys' and I wanted to leave," she said.
Nearly two weeks after the shooting, a housekeeper at the Mandalay Bay told police that Paddock creeped her out days before the shooting. "He keep on staring at me," she told police. The woman, whose name is redacted, said Paddock watched her as she cleaned his room and changed bed sheets on the afternoon of September 27. The Las Vegas Review Journal has more:
Paddock asked if she was fine. She said yes. He worked on his laptop at a table in the living room. The housekeeper never saw his screen.




He ordered room service. Even after Paddock received his meal, he stared at the housekeeper while she worked. She felt embarrassed. She also said she found it unusual that he had more than five pieces of luggage in the room.
The documents also included an interview with a casino host who said he met Paddock several times over the years. The man, who said he hooked Paddock up with hotel rooms and show tickets, described him as an "odd guy" with a short fuse who once screamed at him over the phone because his bags were late in arriving to his hotel room.
Other people told police about conversations with a man who they identified as Paddock after the shooting. One British man said he spoke with a man at the Luxor who he thinks was Paddock. The man said Paddock told him stories of God coming to Earth to save man and admitted that he "wanted to die."