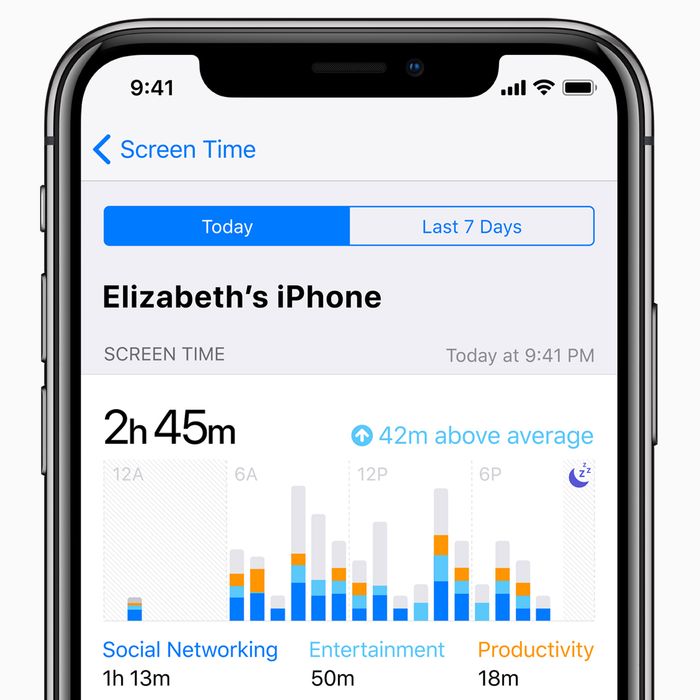 A lot of people — not you, dear reader, model of prudence, but others — check their phones too much. You may have noticed this thanks to extensive coverage of this phenomenon along the lines of "You check your phone a lot" and "Enough with the phones already!" Thankfully, the courageous folks at Apple have stepped up to say "less phone." Apple, we are forever grateful for you saying, "Let's cool it, phone-wise."
Today, at its Worldwide Developers Conference (fact-check: not worldwide, set in a single location), Apple announced time-management features coming to iOS 12, the next version of iPhone software. The features will show users fewer notifications and tell users, "Hey, please stop using the apps." Great stuff.
Do Not Disturb mode can now be set to end after a designated period of time, and it can also be geofenced, so you can turn off notifications while you're at work or at home, for example. Changes are coming to the notification screen, too, which is nice because iOS 11's notifications are buggy and terrible. Now, notifications from the same app can be stacked together and bypass the lock screen entirely. The operating system will also keep track of notifications that you ignore and suggest that you disable them.
Apple also introduced a new set of settings called Screen Time, which tracks how long you're using apps and then locks you out of using them after a set amount of time (you can bypass the lock, so … okay). The Downtime feature lets users choose specific apps and phone calls to be available during a set period of time, and nothing else. Parents will also be able to monitor their children's devices.