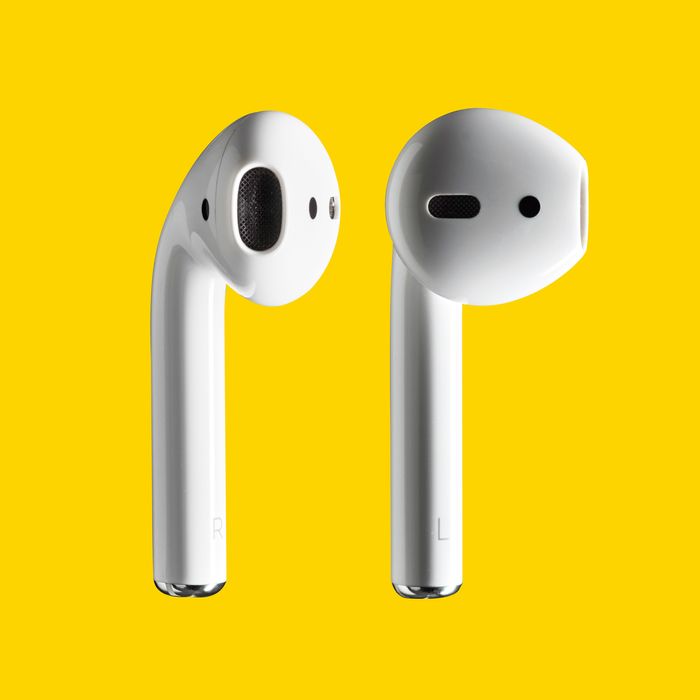 Photo: T3 Magazine/T3 Magazine
For $160, you can buy a pair of Apple AirPods. And once you get over looking a little silly — see here: Rudy Giuliani — you'll probably find that the little, in-ear headphones work surprisingly well. Alternatively, you could hold on to your money and wait for Apple to roll out a newer AirPod model. According to a report from Bloomberg, the company is working on an upgraded version with better sound quality, noise-cancellation tech, and a wider wireless-connectivity range. There's no word from insiders on exactly what those might cost, but chances are they'll be pricier than AirPods at present. Which means you should hold on to your $160 and probably a few more bucks, too.
The newer model will also reportedly be water-resistant. That's a detail we've known for some time, per a Mark Gurman report back in February. Of course, that means the AirPods will be better suited for things like rain and sweat. It doesn't mean you'll be able to hop into a pool wearing them. Though you could. You'd just need to shell out another $160-plus when you're done with your laps. The newer AirPods could reportedly drop as early as 2019, Bloomberg also reports. The company is also reportedly still working on its over-ear headphones, which could also be available by next year. Until then, might we suggest these $5 headphones.