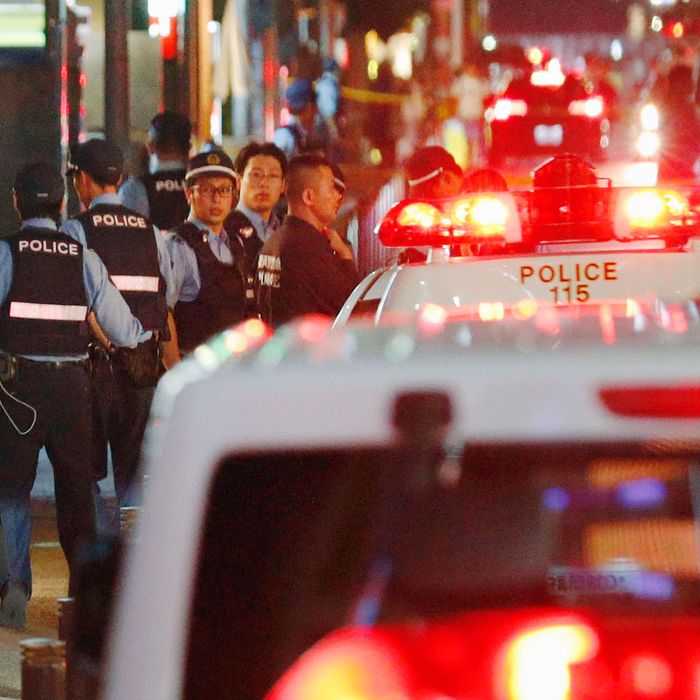 Kenichiro Okamoto gave a lecture on Sunday night in Fukuoka, Japan. For two hours, Okamoto, an "expert on internet crime and a prolific blogger" who worked for cybersecurity consulting firm specializing in the dark web, talked to an audience of about 30 people about how to handle internet trolls. Fifteen minutes after he left the lecture, he was attacked in the men's bathroom where a man stabbed him repeatedly in the neck with a knife, the New York Times reports. Okamoto was later brought to a hospital and pronounced dead.
Police have charged Hidemitsu Matsumoto with the attack. He initially fled the scene, but later turned himself in to authorities, saying, "I thought I would kill him." Matsumoto is believed by "online commentators" to be a known troll, "Mr. Low IQ," who had been harassing Okamoto prior to his death. (The Times reports Japanese police have not yet been able to connect the two men.) "The troll, Mr. Okamoto wrote in a May 2 blog post, slandered him in online posts, and once harassed him seven times in a single day," the Times also reports. Okamoto had previously reported Mr. Low IQ to Japanese platform Hatena for abuse.
"It's not a problem for people who are used to abusive language, like me, but a great many people would feel frightened when they receive invectives out of the blue," Okamoto wrote about the threats in a blog post in May.