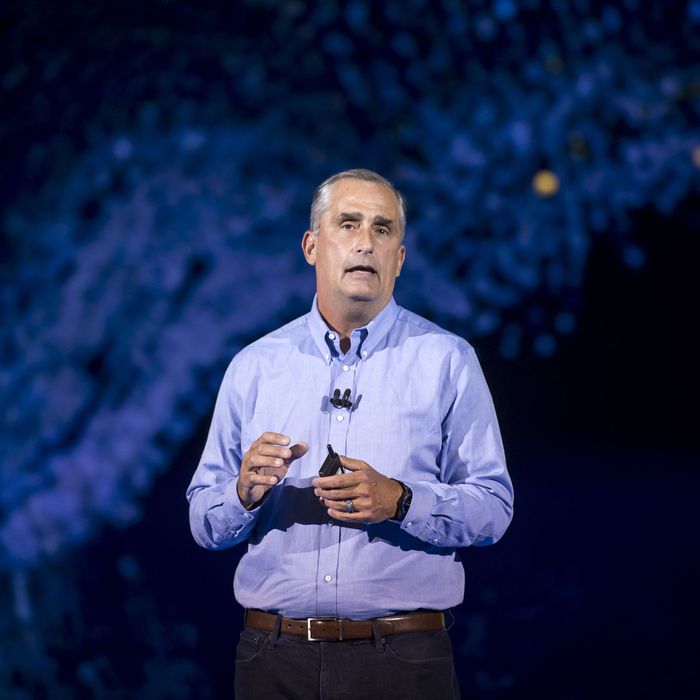 Brian Krzanich.
Photo: David Paul Morris/Bloomberg via Getty Images
Intel CEO Brian Krzanich — well, actually he isn't Intel's CEO anymore. The company parted ways with Krzanich this week after investigating a report that he'd had a relationship with an employee, which is a violation of Intel's policies. The relationship was consensual. Krzanich resigned on Thursday.
From The Wall Street Journal:
Intel prohibits managers from having sexual or romantic relationships with direct or indirect reports, a spokesman said. The policy is a "hard ban" that applies to all managers regardless of seniority level, the spokesman added. The company said it expects all employees to respect Intel's values and adhere to its code of conduct, and its policy requires employees who see or believe someone acted inappropriately to raise their concerns immediately, he said.
Finance chief Robert Swan will be stepping into Krzanich's role as interim CEO while the company finds a permanent replacement. And also, probably, takes a closer look at how effective its nonfraternization policies are in 2018.