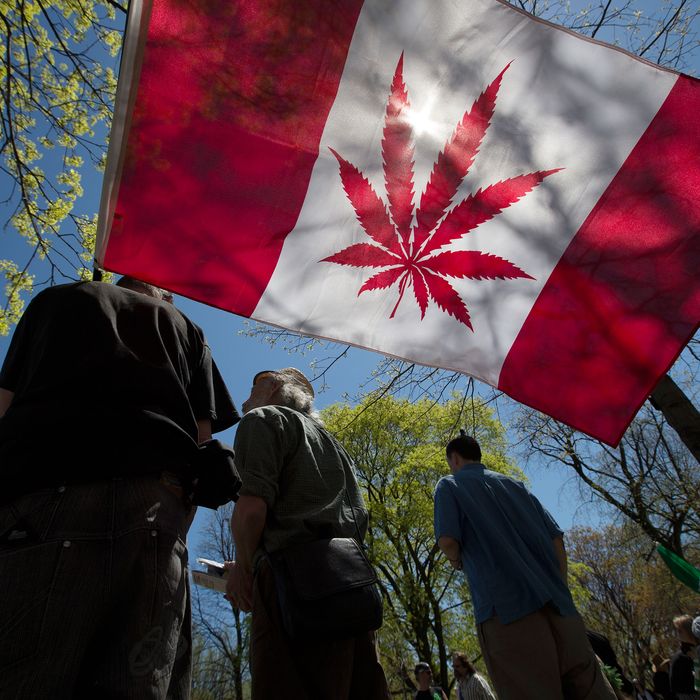 Canada is now the Great Green North.
Photo: Bernard Weil/Toronto Star via Getty Images
Canada on Tuesday became just the second nation in the world to legalize recreational marijuana when the Senate passed the Cannabis Act by a 52–29 vote. The country's marijuana marketplace is expected to open for business in September.
Prime Minister Justin Trudeau celebrated the vote in a tweet that said, "It's been too easy for our kids to get marijuana — and for criminals to reap the profits."
The new law, which comes five years after Uruguay became the first country to legalize weed, will allow adults over 18 to carry as much as 30 grams of marijuana in public and cultivate up to four plants in their homes. Much of the other regulations will be left up to provincial governments, which will also be allowed to manage and sell marijuana themselves.