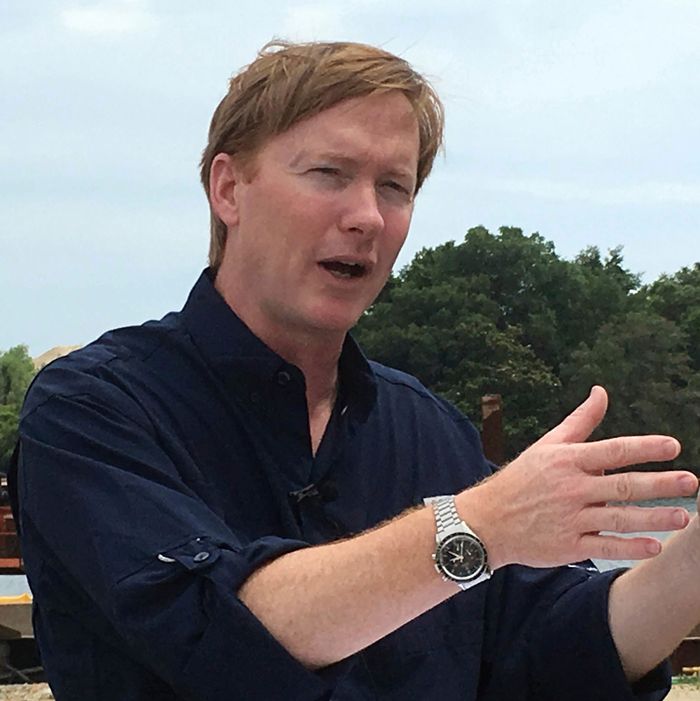 Florida Agriculture Commissioner and 2018 gubernatorial candidate Adam Putnam, whose staff can't seem to do gun background checks.
Photo: Brendan Farrington/AP/REX/Shutterstock
If there's one place in the South where it's not a good idea for even a Republican politician to look sloppy about very basic gun regulation, it's probably Florida, home to both the June 2016 Pulse massacre in Orlando and the Parkland massacre in February of this year. State Agricultural Commissioner (an elected post in Florida) Adam Putnam probably figured that out when Parkland survivors launched a boycott of the Publix grocery chain for its lavish support of Putnam's campaign after the candidate proudly tweeted his slavish support for the gun lobby:
Publix quickly succumbed to the pressure and suspended its corporate political donation to Putnam and every other candidate. But the pressure on Putnam is about to go sky-high with this revelation from the Tampa Bay Times:
For more than a year, the state of Florida failed to conduct national background checks on tens of thousands of applications for concealed weapons permits, potentially allowing drug addicts or people with a mental illness to carry firearms in public.




A previously unreported Office of Inspector General investigation found that in February 2016 the Florida Department of Agriculture and Consumer Services stopped using a FBI crime database called the National Instant Criminal Background Check System that ensures applicants who want to carry a gun do not have a disqualifying history in other states.
Yikes. But it gets worse:
The employee in charge of the background checks could not log into the system, the investigator learned. The problem went unresolved until discovered by another worker in March 2017 — meaning that for more than a year applications got approved without the required background check.
That's particularly damning since Putnam, in effect Florida's gun czar, campaigned on a determination to speed up concealed carry applications. I guess ignoring essential components of the background check system everyone purports to support is one way to do that.
Florida Democrats are dropping the hammer on Putnam pretty quickly. Here's gubernatorial candidate Gwen Graham:
It's unlikely that Putnam's chief GOP gubernatorial opponent, U.S. Representative Ron DeSantis, is going to go after the agriculture commissioner for being soft on guns. He's too busy attacking Putnam for being soft on immigrants. This Trump-backed candidate isn't likely to attack Putnam from the left on guns, though he may criticize him for incompetence in keeping the firearms flowing.