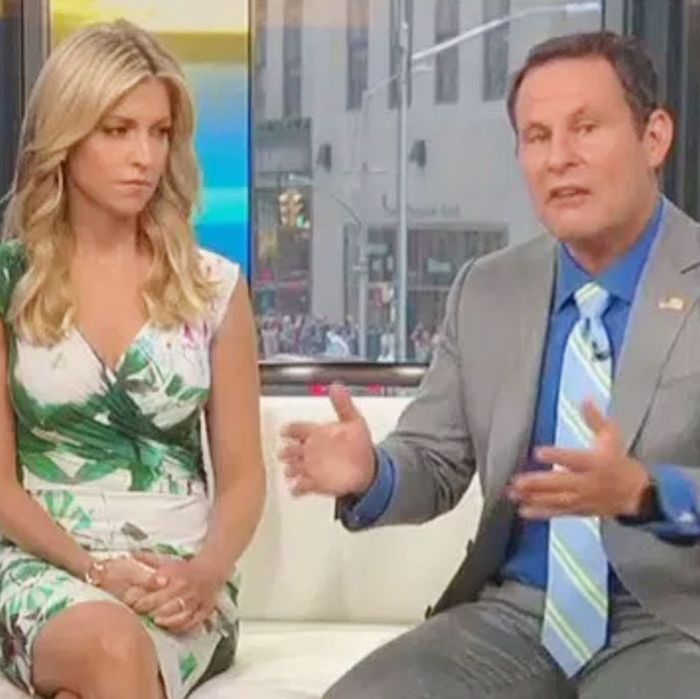 Fox & Friends
.
Photo: FOX
Fox & Friends host Brian Kilmeade came to the defense of President Trump on Friday for his policy of forced family separation at the border between the U.S. and Mexico. Trump ended the policy with an executive order Wednesday, but the horror for many separated families is not going to end soon.
In his comments, Kilmeade defended Trump's "zero tolerance" immigration policy as a way to send a message to would-be migrants in other countries. As for the separation of families, which could do real and lasting damage to many parents and children, Kilmeade brushed it off because the children aren't Americans.
"Like it or not, these aren't our kids," Kilmeade said. "Show them compassion, but it's not like he's doing this to the people of Idaho or Texas. These are people from another country."
At least he called him them "people" from another country. Trump has taken to talking about immigrants like they're vermin.
In a tweet Friday, Kilmeade sought to clarify his remarks by claiming that he didn't mean "children coming into the U.S. illegally are less important because they live in another country," even though that's almost exactly what he said.