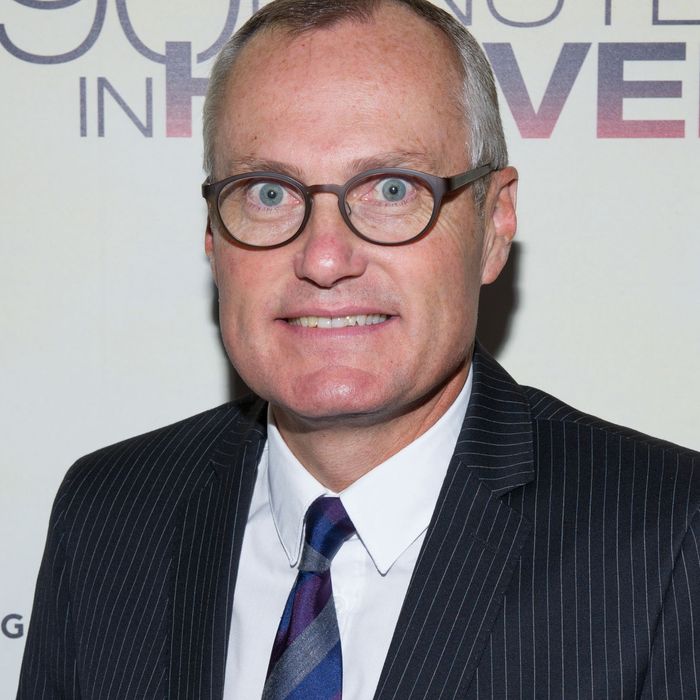 The front-runner for the Georgia GOP gubernatorial nomination, Casey Cagle, should have kept his mouth shut about why he flipped-flopped on a major education bill.
Photo: Marcus Ingram/Getty Images
It's not often that you see a seasoned politician go into a meeting with a political rival and insist he flipped-flopped on a key policy issue for dishonorable reasons. But that's what Georgia's longtime lieutenant governor and current gubernatorial candidate Casey Cagle did, according to a transcript published by the Atlanta Journal-Constitution:
Lt. Gov. Casey Cagle told executive Clay Tippins he supported "bad public policy" to deprive another rival of supposed help from an outside group, in a recording obtained by The Atlanta Journal-Constitution and Channel 2 Action News. 




Cagle's conversation with Tippins, who finished fourth in the race, took place two days after the May 22 primary in Cagle's campaign headquarters in DeKalb County. It was surreptitiously recorded on Tippins' phone, which was in his coat pocket. 
To make a long story short, Tippins's uncle was a state senator who had been closely aligned with Cagle (who is the presiding officer of the state senate) in seeking to stop a highly controversial bill that would have greatly increased an allowable tax credit for people contributing to funds set up to pay private-school tuition for K-12 students. The bill was, in effect, an indirect private-school voucher program. Cagle and Senator Lindsey Tippins opposed the bill on various grounds, including the lack of oversight for schools benefiting from the program. But that was before Cagle got wind of one of the repercussions of his opposition, as the transcript showed:
Cagle: I just told Lindsey point-blank. I said, 'Lindsey, the SSO [Student Scholarship Organization] bill, I've got to have it.'

Tippins: Why did you have to have it? I know you rely upon him, and he felt — he knows his (expletive). I know you trust his judgment on education, and he knows his (expletive). Why did you have to have that so bad? Because I love him, and I can see the pain on him …

Cagle: It was bad, it was bad.

Tippins: Why? You turned on him. And there are reasons for that. Why did you have to have it?

Cagle: Exactly the reason I told Lindsey, that you need to listen to: It ain't about public policy. It's about (expletive) politics. There's a group that was getting ready to put $3 million behind Hunter Hill. Mr. Pro-Choice. I mean, Mr. Pro-Charters, Vouchers. …

Tippins: So someone's going to put $3 million into his or yours and —

Cagle: No, no, no: They weren't going to put it into mine. They were going to back Hunter. The deal had already been done. … Every year, every year I killed that bill with Lindsey. We beat it to a pulp …

Tippins: Who was he talking to that was going to do that for him …?

Cagle: The Walton Foundation [he's presumably talking about a super-PAC somehow linked to this foundation].

Tippins: The Walton Foundation?

Cagle: Yes. Yes. … And that's all they care about. It's their only issue. And $3 million in an IE (independent expenditure) —

Tippins: Oh, no. If he got $3 million from the Walton Foundation, he'd have been money. That makes him formidable.
The reference is to Hunter Hill, a former legislator who was battling Secretary of State Brian Kemp for a runoff spot opposite Cagle. It is likely that Cagle preferred Kemp as an opponent because he had been in statewide office — you know, "the swamp" — nearly as long as Cagle himself. So he wanted to help Kemp win, and that meant taking an issue off the board for Hill's backers. So it was about (expletive) politics for real.
Whatever you think of Cagle selling out public education in Georgia to keep a wealthy outside group from helping an opponent, his judgment in explaining all of this to Clay Tippins was most definitely suspect. And he will now pay the price.
Hill has already blasted Cagle for proving that "career politicians are bought and paid for by special interests." And Democratic gubernatorial candidate Stacey Abrams is not only joining in the attacks on Cagle, but is using the issue to point out that she voted against the tainted bill. As the Atlanta Journal-Constitution noted, Brian Kemp will be the biggest beneficiary of Cagle's misstep:
The recording may as well be an early Christmas gift for Brian Kemp's campaign, which has long accused Casey Cagle of being an unprincipled conservative who puts politics first.
On top of everything else, it gives Kemp an opportunity to campaign on a message that's not just "I'm crazier than him on guns and immigration."
Cagle's main national claim to fame up until now was the fact that he ended the brief electoral career of Christian-right leader Ralph Reed by defeating him in a 2006 GOP primary for the office he still holds. Now, he may become known as a pol who will never enter a meeting room again without checking for a recording device.