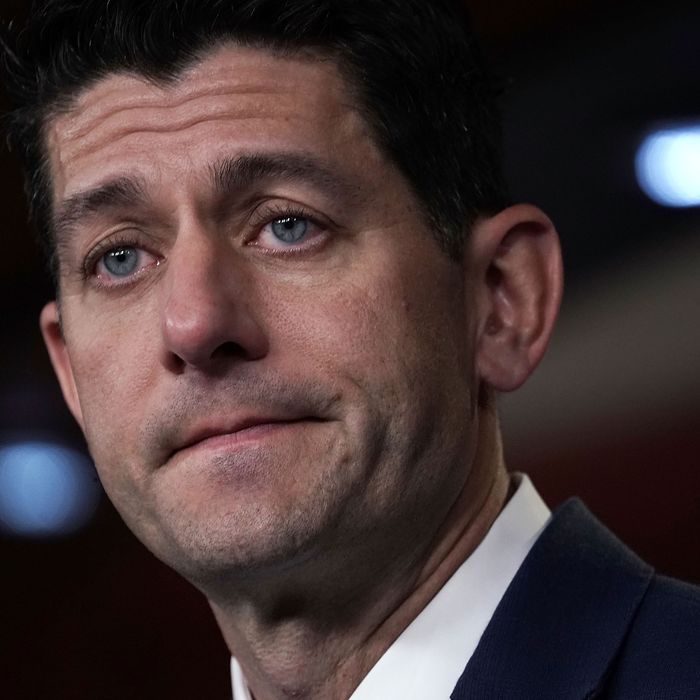 Anything for Mr. Trump.
Photo: Alex Wong/Getty Images
When President Trump announced that his administration would stop separating children from their parents at the U.S.-Mexico border last week, he made it clear that the rest of his severe border policy would remain in place.
But there's a big legal roadblock standing in the way of Trump's vision "zero tolerance" vision: the Flores settlement, a 1997 consent decree requiring that children who cross the border accompanied by their parents must be released within 20 days. (Vox has a useful overview of this rule's continuing evolution through the Clinton, Bush, and Obama administrations.)
The restraints set forth by the Flores settlement nudged the Trump administration toward its disastrous decision to separate families in the first place. The administration decided that it since it could not legally hold families together for more than the allotted 20 days, it would instead keep the parents in definition indefinitely, while shunting the children off to — in the immortal words of John Kelly —  "foster care, or whatever."
Now, the Trump administration wants to want to change the law to allow indefinite detentions for children and their parents alike. House Republicans may be on board with this idea. ABC News reported on Saturday evening that Republicans are preparing a bill that would allow families to be detained together until their legal cases are resolved — which could take months, perhaps even years.
The narrow proposal is separate from another immigration bill Republicans will consider next week, which encompasses DACA, border security, and visas. That proposal has no hope of becoming law, and it is unlikely that the indefinite-detention bill has much of a chance either, given that, even assuming a House stamp of approval, it would need to pass the more moderate Senate.
The Trump administration may not need to pass a new law to achieve its goals. On Thursday, it filed an emergency motion in federal court to request the Flores settlement be altered to allow children and parents to be detained together until their cases are adjudicated. But prospects are hazy that the government will be able to convince a judge to allow major change to a longstanding policy.