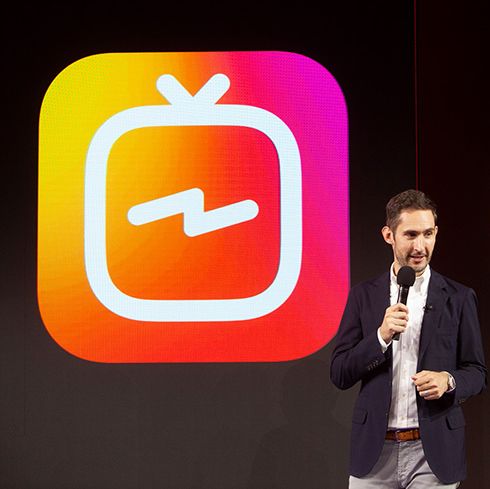 Kevin Systrom.
Photo: Instagram
On Wednesday, Instagram finally announced the worst-kept secret in town: IGTV, a new hub for "long-form" video. (Think YouTube, but vertical.) How did it celebrate this momentous occasion? With foie gras, of course.
IGTV is Instagram's pivot from social media to, well, just media. It lives within the main Instagram app, as well as in its own stand-alone app. The platform is working with content creators like Lele Pons, King Bach, and LaurDIY — those names should sound familiar if you've spent any time on YouTube or Vine, or within earshot of adolescents — to create original content for the platform.
Remember that time Instagram said, "Hey, we're Snapchat now?" This is like that, but this time, it's "We're YouTube now." Creators will have "channels" to which users can subscribe to ensure that they always see the latest from their preferred creators. IGTV will be rolling out globally over the next few weeks for both Android and iOS. And, frankly, it actually seems like it could be good. But also, I'm 26 and spend a not insignificant amount of my time consuming content created by these types of folks — hello, Jake Paul — so take my assessment with a grain of salt.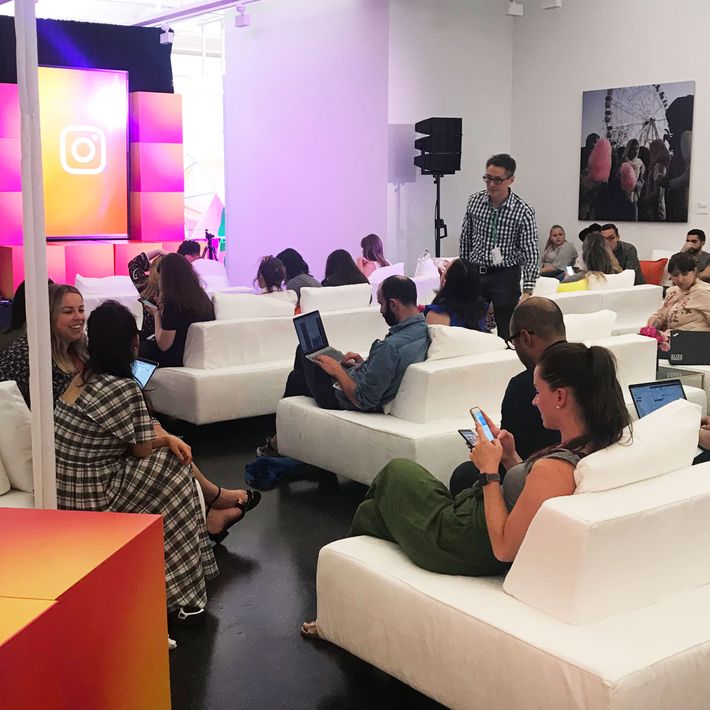 Here's a little bit more from Instagram, via blog post, which went live before the announcement started, was temporarily taken down, and then put back online:
 Just like turning on the TV, IGTV starts playing as soon as you open the app. You don't have to search to start watching content from people you already follow on Instagram and others you might like based on your interests. You can swipe up to discover more — switch between "For You," "Following," "Popular" and "Continue Watching." You can also like, comment and send videos to friends in Direct.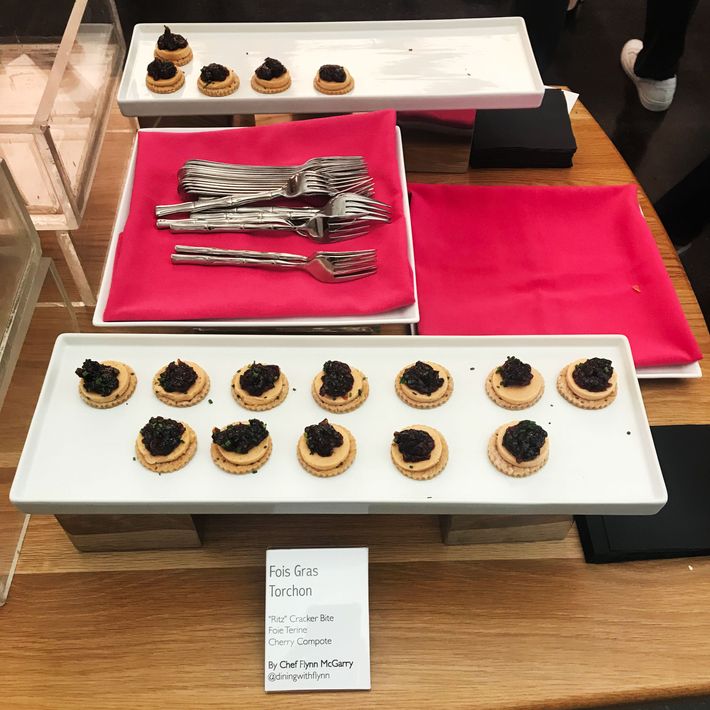 The accidentally published announcement post was not the only hitch Instagram faced today. In New York, the event kicked off with a glitchy livestream of CEO Kevin Systrom from an event in San Francisco. (A vertical livestream, of course. IGTV is not about that horizontal video life.) "Kicked off" is generous, actually: There'd been a two-hour delay, during which Eva Chen, Instagram's director of fashion partnerships, took the stage to apologize: "Have a drink … get lit," Chen urged the crowd, seated on white couches lined up in the Instagram office lobby. (Multiple people had accidentally shattered glasses on the floor.) Teen chef Flynn McGarry prepared poke bowls in hollowed-out watermelons and foie gras with cherry compote for guests to eat. Cotton candy was served in Champagne flutes. At one point, after the stream eventually started, the picture cut out, leaving just the audio. "We think there are a handful of problems," Systrom started saying during his intro before the audio also cut out, leaving us to wonder about the rest of his thought. The room laughed. One journalist in attendance compared it to the infamous Fyre Festival — which, frankly, in this summer of scammers, is not necessarily a bad thing.
And more to the point, who cares about a botched rollout? Instagram can afford to have a glitchy livestream. The app has an audience of — it announced today — 1 billion monthly users. They're not going anywhere, foie gras or no. I might have wasted two hours — the humanity — waiting for something to happen today, but it's YouTube who should be feeling uncomfortable.