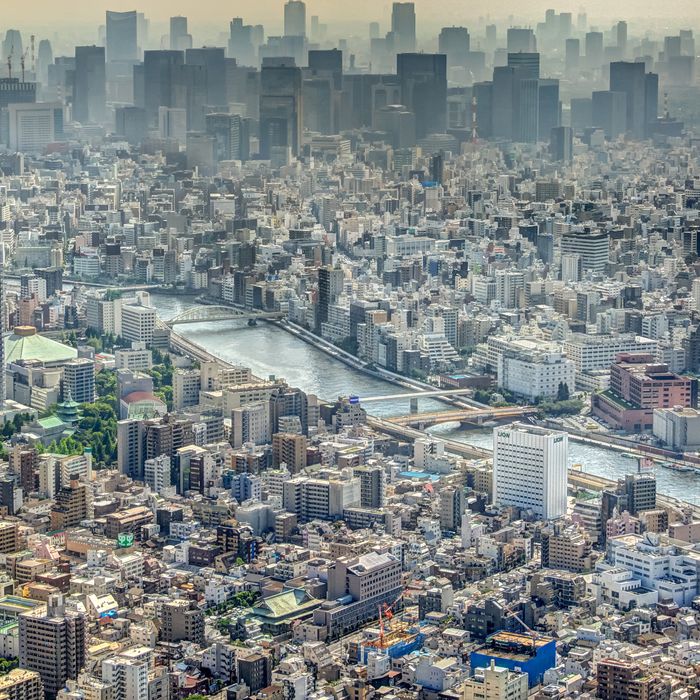 Photo: roevin/Getty Images
Airbnb-ers — that is hosts, not guests — in Japan will now be required to register their rentals with the Japanese government. This is stipulated in an amendment to the country's Hotels and Inns Act, which goes into effect on June 15, Nikkei reports. However, two weeks before the deadline, the Japanese government announced that any host without a license needed to cancel any upcoming reservations. As a result, almost 80 percent of all rentals in Japan on the site have been unlisted.
At the beginning of June, there were over 60,000 options and now that number is just 13,800. If hosts want to continue renting their properties on Airbnb under the new Hotels and Inns Act, they will have to "register their listing and display a license number on their listing page," the company explained in a blog post. Airbnb said it had been working with many of its hosts to get proper licensing to continue operating legally. (The new amendment also stipulates that a property can only be rented 180 days of the year.)
From Airbnb:
This announcement came as a surprise to us. It was contrary to the guidance our team had previously been given by the Japanese Tourism Agency (JTA) and put the travel experiences of thousands of visitors to Japan at risk. As soon as we learned about this reversal, we contacted senior members of the JTA to try to work together to ensure our guests did not have their plans interrupted. Much to our disappointment, after a number of discussions, including a meeting today, the JTA was unwilling to return to their original position or to make reasonable compromises to protect travelers visiting Japan. Instead, the JTA indicated that we are required to cancel reservations at listings without a license number — no matter the hardship on hosts looking forward to sharing their homes or guests excited to travel to Japan.
The company is offering full refunds to anybody whose reservation was impacted by the change and has established a $10 million fund to help cover any costs guests might incur as a result of the changes.