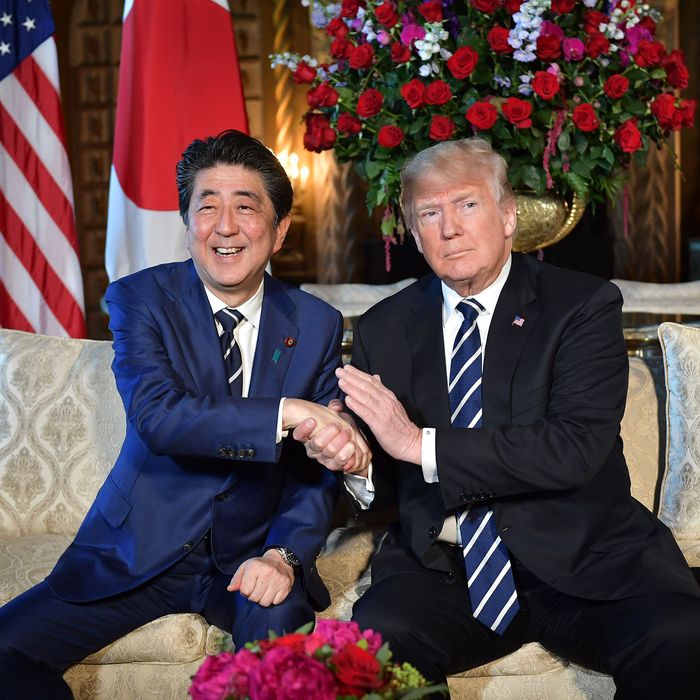 Flake haters.
Photo: Mandel Ngan/AFP/Getty Images
Japan's Prime Minister Shinzo Abe took a shot on Twitter Thursday at Arizona senator Jeff Flake in what was either an accident or a shrewd attempt to please President Trump by piling on one of his favorite targets.
The jab at Flake came an hour after Trump tweeted that he was "looking forward" to seeing the Japanese PM. Abe followed that by tweeting that he too was looking "forward to having fruitful talks." Instead of quote tweeting Trump's warm wishes though, Abe appended his message to a Trump tweet trashing Flake.
The tweet was quickly deleted, seemingly indicating that it was a mistake. But if Abe wants to wring some concessions out of Trump regarding new U.S. tariffs or make sure Japan's intersts are well represented in the coming North Korea summit, dumping on Flake certainly wouldn't hurt his cause. And if he gets Trump going on the retiring Arizona senator, he may be able to avoid an unwanted history lesson.