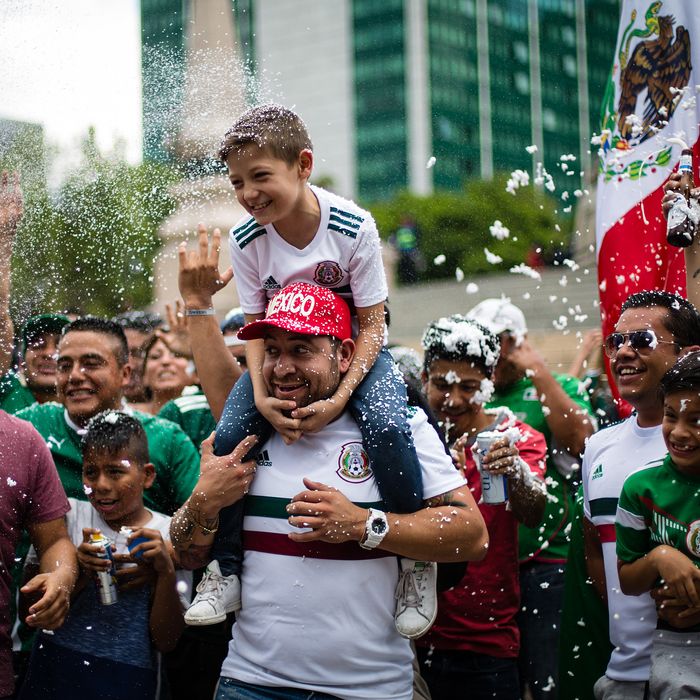 Fans in Mexico City celebrate Mexico's victory over Germany in the 2018 FIFA World Cup on Sunday.
Photo: Manuel Velasquez/Getty Images
Mexico's stunning upset win over Germany in the World Cup on Sunday may have shocked more than soccer fans. At the same time El Tri forward Hirving Lozano scored Mexico's winning goal at Luzhniki Stadium in Moscow, at least two seismic sensors detected a minor earthquake in Mexico City, according to a monitoring agency run by Mexico's Institute of Geological and Atmospheric Research:
SIMMSA theorized that the artificial quake was caused by all the fans in the city jumping up and down in celebration of the goal, and later noted that a similar reading was detected in Lima following a goal by Peru's team in World Cup qualifier in last November.
Here is Lozano's goal against Germany:
And part of the earth-shaking reaction in Mexico City:
Mexico's fans had every reason to be excited, as the team didn't just soundly defeat Germany — the reigning World Cup champion — for the first time ever in the tournament, but did so as a +600 underdog in the match. That makes their win on Sunday the biggest upset of the tournament thus far (and a big money-maker for anybody who gambled on them). And Mexico fans are hoping El Tri can build on the victory to ultimately overcome a streak of six consecutive round-0f-16 exits at the tournament.
"It's definitely the best goal I've ever scored in my entire life," Lozano said after the game — and Mexico City's bedrock surely agrees.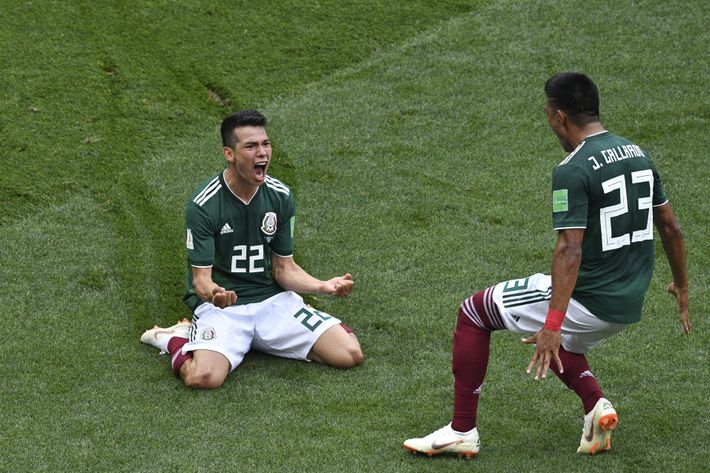 This post originally said that a similarly generated artificial quake in Peru happened on Saturday. It actually happened last November.