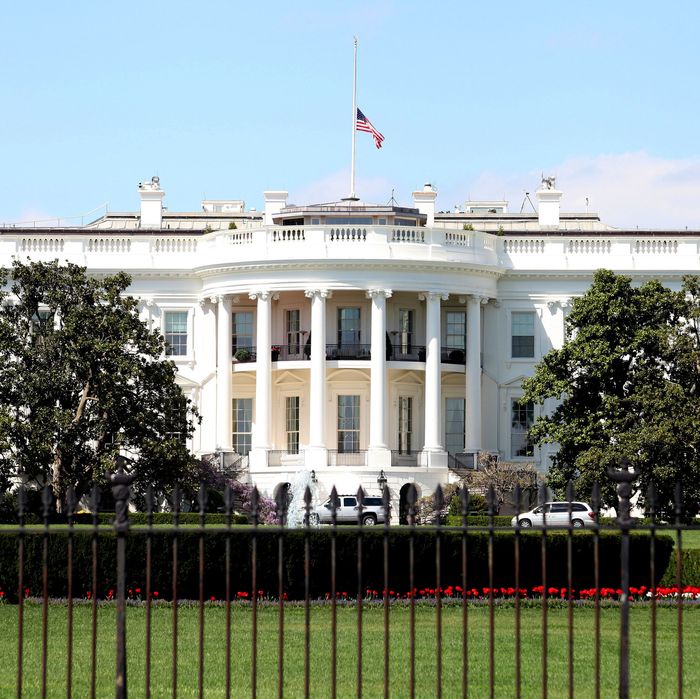 Now hiring.
Photo: Raymond Boyd/Getty Images
In early March, amid a spate of high-profile departures from the White House, President Trump claimed that, despite losing his communications director, staff secretary, and a speechwriter within the past few weeks, the West Wing was "great place to be working."
"Believe me, everybody wants to work in the White House. They all want a piece of that Oval Office, they all want a piece of the West Wing," he said. "I could take any position in the White House and I'll have a choice of the ten top people having to do with that position, everybody wants to be there." White House economic adviser Gary Cohn quit hours later.
Three months after Trump's boasts, the steady stream of departing White House officials shows no sign of slowing, but the administration has a plan to replace them. It's holding a job fair. The "Executive Branch Job Fair" is set for Friday at the Dirksen Senate Office Building and, according to a flier published by Politico, the Trump administration is looking for "competent conservatives" of "every experience level."
Turns out, this isn't typical. Politico spoke to an Obama administration official who said that they didn't even bother to list jobs when they opened up in the White House.
The Trump administration finds itself in a different position though. "Nobody wants to come in," a source told CBS News this week. "So they've gone through two rounds and now they're at third tier of people who are just lucking out — battlefield promotion ends up promoting people who aren't qualified for the position."
Given that, this job fair doesn't seem like the worst idea. That is, until people start tweeting pictures of how sparsely attended it is.