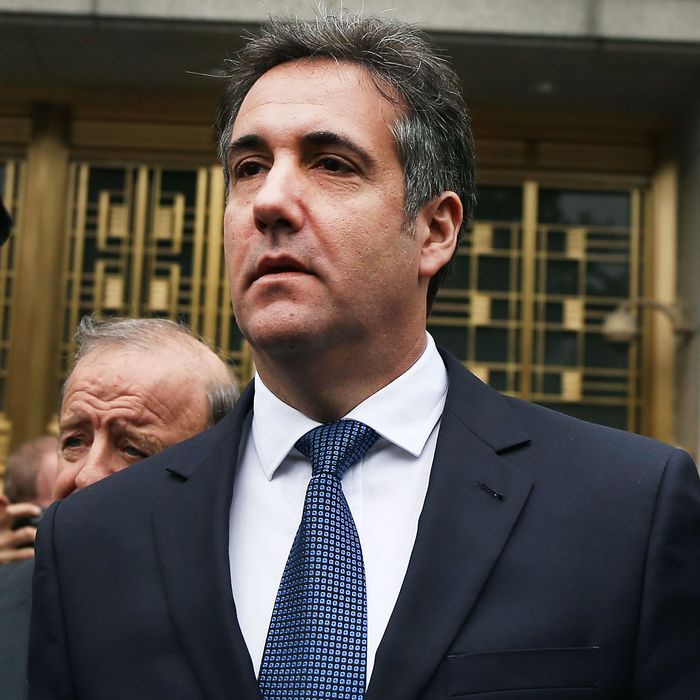 Michael Cohen is ready to roll over.
Photo: Spencer Platt/Getty Images
President Trump's former lawyer and longtime fixer Michael Cohen is about to lose his legal team, according to multiple reports.
The attorneys representing Cohen as part of a federal investigation into his business dealings will leave his side after a Friday deadline to complete a privilege review of documents seized from his home and office in April. The Wall Street Journal says Cohen is searching for a new federal criminal lawyer to represent him, while CNN reports that he has a lawyer but doesn't provide a name.
ABC News, which first reported the split between Cohen and his lawyers, says that Cohen is now "likely" to begin cooperating with federal prosecutors. Other people close to Cohen say he's not quite ready to go to work for the feds.
The Times, adding to the reporting of other outlets, provides a reason for the breakup: "The issue is primarily over payment of the legal bills of one of his lawyers," the paper reports.