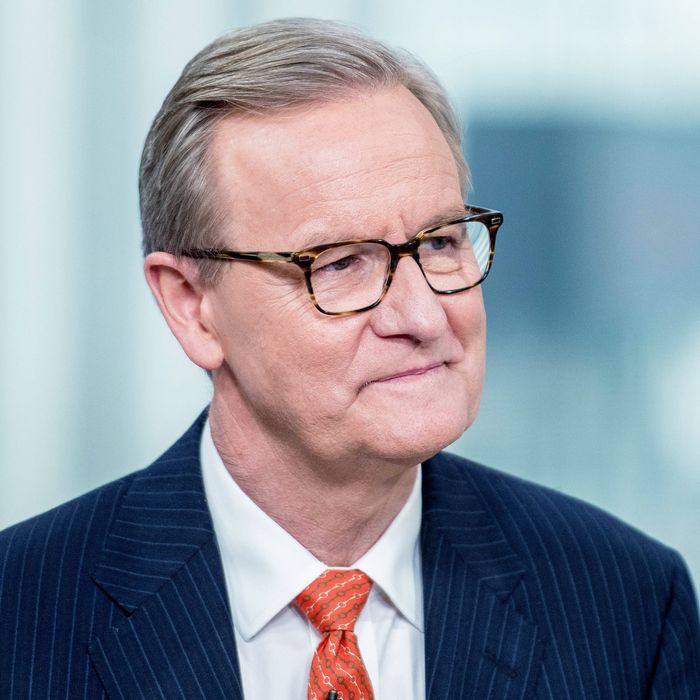 When you think about it, we ALL live in cages.
Photo: Roy Rochlin/Getty Images
Over the last several days, the uproar over the Trump administration's policy of separating parents has reached a fever pitch, with everyone from former first lady Laura Bush to religious leaders to — at last — a Republican senator urging President Trump to put an end to it.
As they face down an increasingly restive public, Trump administration officials have offered increasingly baroque defenses of their actions, from nonsensically blaming Democrats for the crisis at the border to pretending that the family-separation policy simply doesn't exist. On Monday morning, Fox & Friends host Steve Doocy went with a more pedantic approach, insisting that the cages children are being confined in — which have been documented in news accounts and photos — aren't really cages.
"You do see that they have those thermal blankets, you do see some fencing, but keep in mind — some have referred to them as 'cages,' but, keep in mind, this is a great, big warehouse facility where they built walls out of chain link fences," Doocy said.
The "technically they aren't cages" argument is gaining currency on the right, with Breitbart helpfully pointing out that some news outlets have described the enclosure as "fences" instead.
On Monday morning, law enforcement weighed in, seeming to put the matter to rest once and for all: yep, they're cages.
In any case, it seems unlikely that etymology is the thing that will sway anyone's opinion on the matter of thousands of children being ripped from their parents.