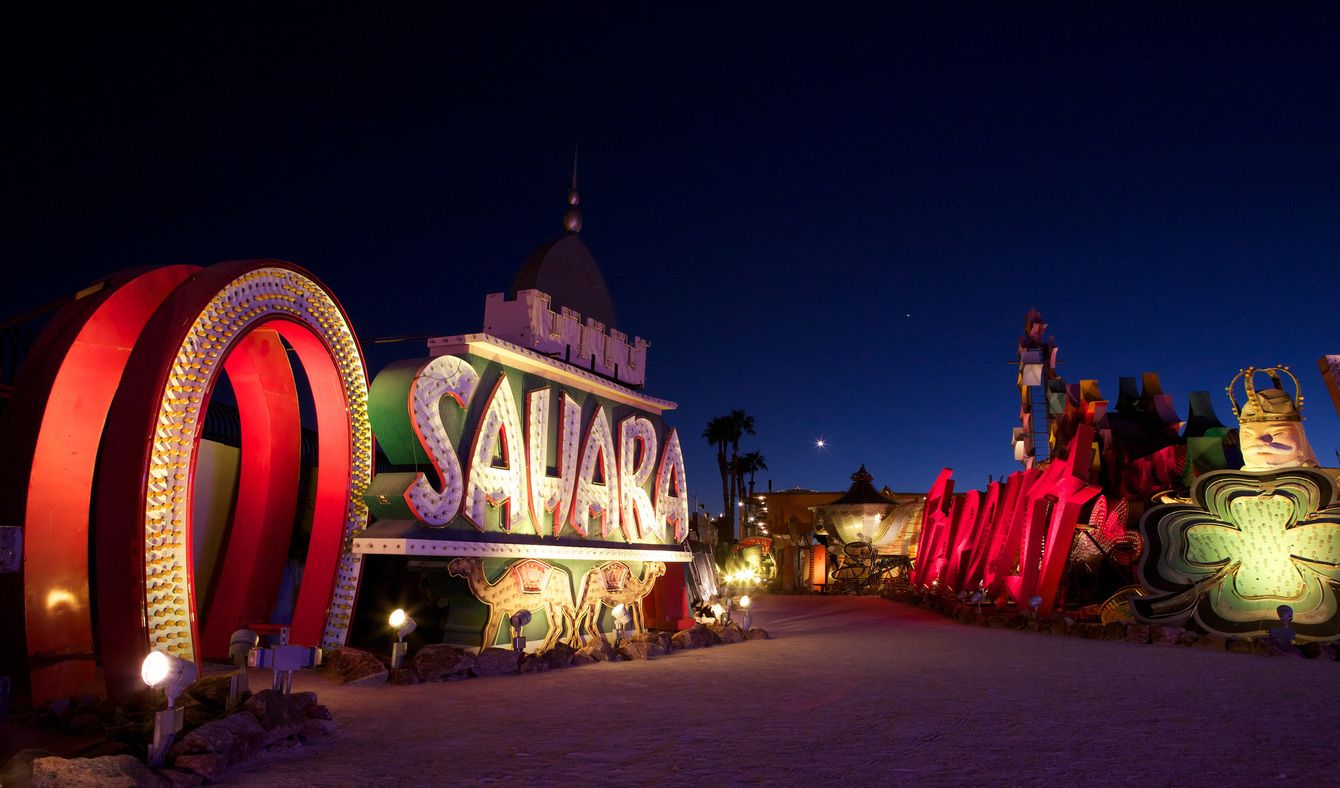 Las Vegas has something for every type of vacationer: fine dining, over-the-top nightclubs, relaxing spas, and … the most fascinatingly weird, offbeat museums you'll find in the region. While many of the city's cultural institutions remain undiscovered by visitors, nearly every Vegas local has a personal favorite, and they're more than willing to share their city's best-kept secret. Find the nine best museums in Las Vegas below.
"I was recently married here! I love this place because its goal is to preserve, protect, and display the signs of our city's neon past. The signs provide a fantastic background for photos, or the perfect Vegas selfie. It's my favorite spot in the city." –Kari Garcia, owner, Tsp. Baking Company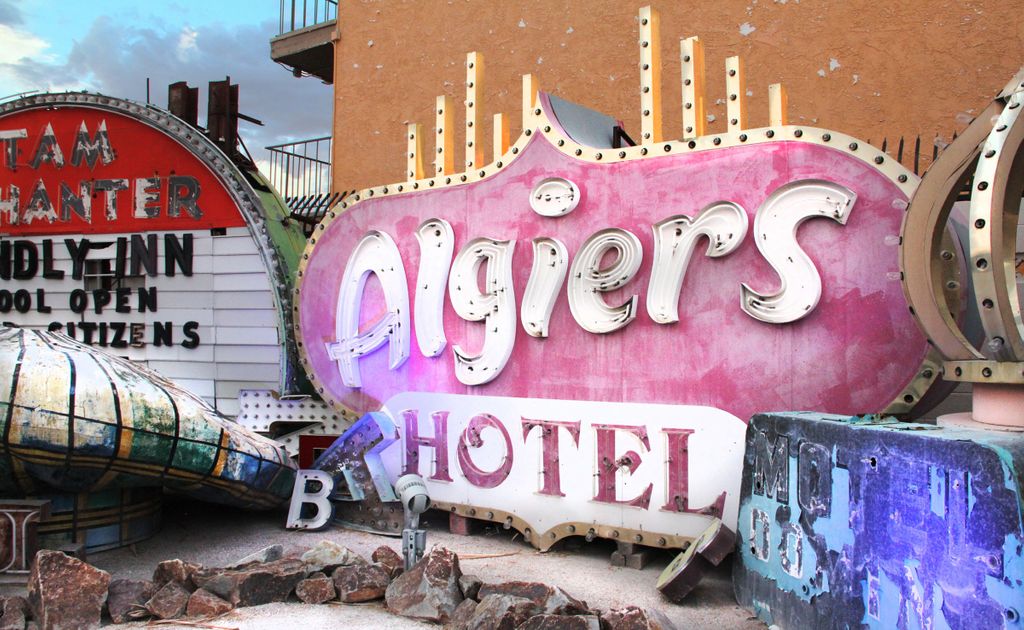 Those looking to pay their respects to the hotels and casinos of retro Vegas can kneel before the likes of the original Sahara, Golden Nugget, and Stardust signs at this colorful, two-acre attraction featuring more than 200 neon wonders, originating as far back as the 1930s. Passionate locals have painstakingly restored these relics to their original splendor, and gathered them into a sprawling Boneyard that wows during the day and dazzles in the evening as part of the museum's guided tours, which are threaded with entertaining anecdotes. The Neon Museum's newest experience, a tour called "Brilliant," fuses visuals and music to enhance the signs.
When you're done digging into the past at the Boneyard, head to the nearby restaurant Nacho Daddy and dig into tortilla chips loaded with gourmet toppings like filet mignon. Stroll around the corner, and you'll find yourself at the lively Downtown Grand Hotel & Casino in the heart of Old Vegas.
"When the Bellagio opened in 1998 and included an art gallery, I felt that it truly cemented our status as a city that embraced culture and the arts. Many of the pieces are iconic, and yet most of the population would never be able to see them in their original homes. By bringing them to Las Vegas, we offer art to the world, and the world of art to our locals." –Andrea Eppolito, wedding planner and event designer, Andrea Eppolito Events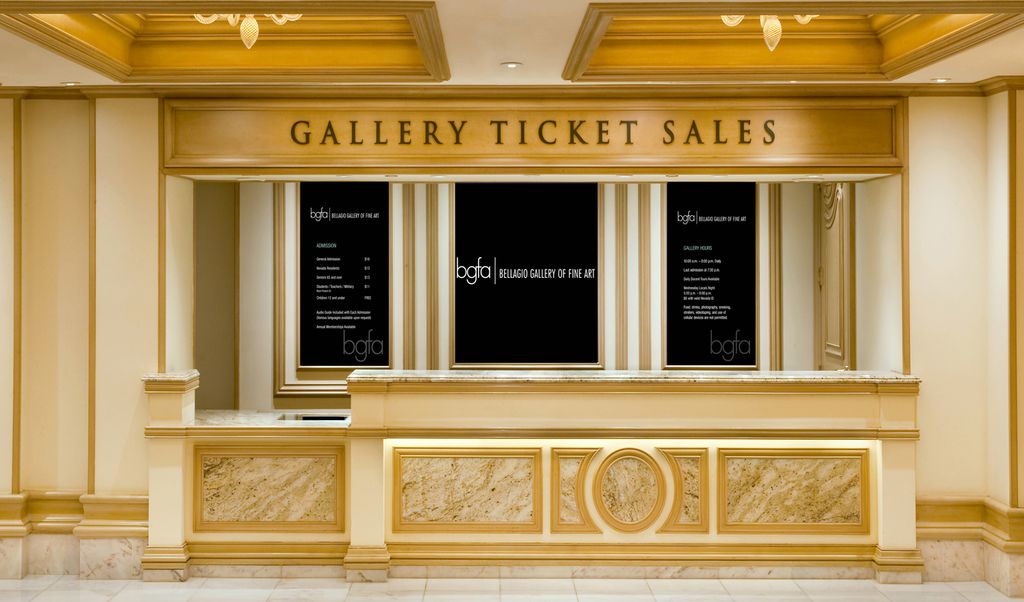 This intimate gallery, tucked into the opulent Bellagio Hotel, displays artworks from museums across the country. Pieces by many renowned artists have graced the gallery. The upcoming exhibit, Primal Water: An Exhibition of Japanese Contemporary Art, opens June 29 and features a collection of post-war pieces focused on the theme of water in various contexts. After taking in the art, go to Cafe Bellagio to enjoy breakfast (served all day), a light lunch, or a prix fixe meal while gazing at the hotel's gorgeous pool and Conservatory & Botanical Gardens below.
3. The World's Largest Pinball Collection: Pinball Hall of Fame
"I grew up in the 1970s and early '80s, when pinball and old-school arcade games were the rage, so Pinball Hall of Fame is pure nostalgia for me. I get $20 in quarters at the change machine and head right for my favorite arcade classics like Donkey Kong, Centipede, and Frogger. My wife loves the pinball machines and works her way down the aisles. Two hours later I'm still at the same machine, determined to move to the next level. Go early because this place gets packed!" –Rick Reichart, cake designer and co-owner of cakelava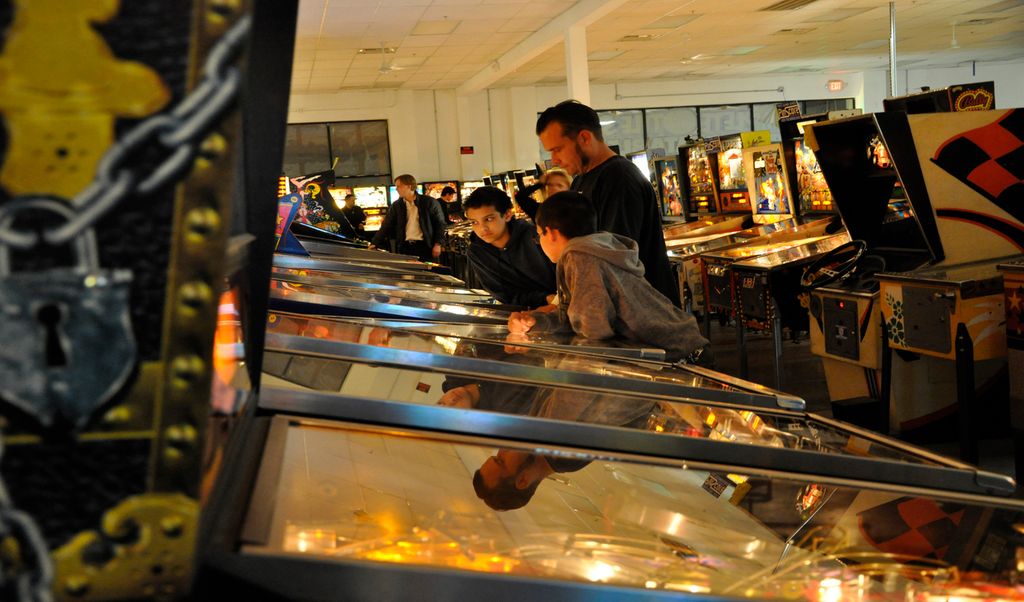 A mecca of lost arcade art, the Pinball Hall of Fame's unassuming exterior gives no hint to the multicolored glow of 200 or so machines that ping and ding to welcome visitors into a 10,000 square-foot space. Pop-culture touchpoints mingle with quirky offerings like Dr. Dude and His Excellent Ray, drawing kids of all ages looking for a radical dose of nostalgia. All the machines — dating back to the 1950s — are owned by Tim Arnold, a former arcade operator and member of the Las Vegas Pinball Collectors Club, and the non-profit, volunteer-staffed museum donates a portion of its revenue to the Salvation Army.
For a handful of quarters, you're promised a uniquely memorable gaming experience playing the world's largest pinball collection. If you haven't ruined your appetite with the old-school treats from the arcade's candy machines, head to nearby Ferraro's Italian Restaurant and Wine Bar for similarly classic homemade pasta dishes and pizza, then doze off at the delightfully retro Tropicana Las Vegas hotel.
"I love Springs Preserve not only because it's an interesting and architecturally designed campus of buildings that use the natural desert environment as inspiration, but because the museum works to educate the public on conservation and living in balance with the delicate desert landscape." –Brett Robillard, principal/founder, Atlas Architecture, Planning, and Interior Design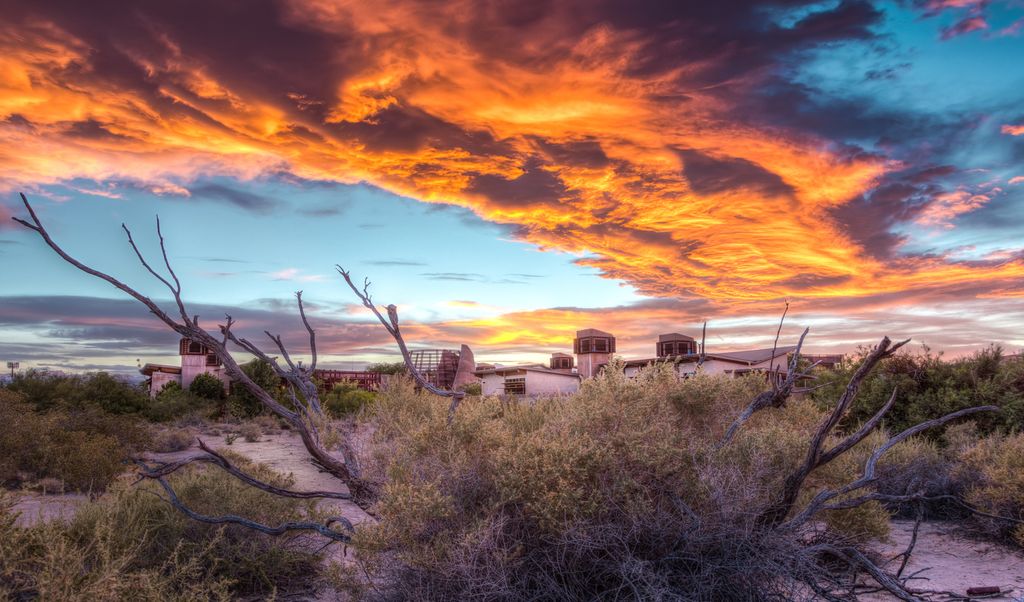 Take a 15-minute drive from the Strip's hustle and bustle and you'll enter the tranquil, 180-acre oasis of Springs Preserve. Wander the lush botanical garden that leads to a butterfly habitat, or check out Boomtown 1905, a recreation of Vegas' early days, complete with authentic railroad cottages relocated from Downtown. WaterWorks, a new permanent exhibit inside a working water pumping facility, examines the city's local water treatment and sustainability efforts. Everything comes together at the on-site Origen Museum, which hosts a memorable flash flood simulation, fossil identification machines, and rotating exhibits. For wildlife sightings just outside the museum, look out for grey foxes, desert cottontails, and relict leopard frogs.
Admission to Springs Preserve includes access to the neighboring Nevada State Museum, which delves into the state's geology, plants, and native creatures. Fresh salads and sandwiches — plus eye-popping views — can be found at the on-site Divine Cafe. The family-friendly JW Marriott Las Vegas Resort & Spa is less than a 15-minute drive from the Preserve.
"It's been years since I last visited the Titanic exhibit, but the haunting sights have stayed with me. The exhibit transports guests to a lost world of glamour and tragedy. The artifacts are incredible, and you'll feel both awe and empathy as you learn about the doomed ship." –C. Moon Reed, staff writer, Las Vegas Weekly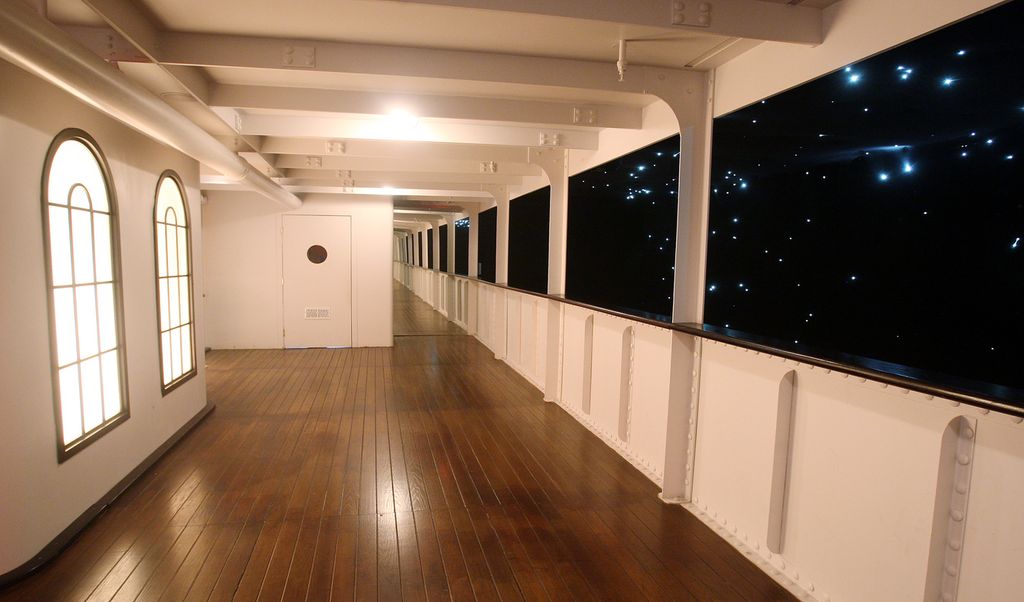 Here you'll discover harrowing true stories from actual passengers on the Titanic, marvel at a jaw-dropping recreation of the ship's Grand Staircase, and stroll on a noticeably chilly Promenade Deck that overlooks a sparkling "sky" – while thanking your own lucky stars that you're nowhere near the ocean. There's even a man-made iceberg that visitors are invited to touch. A bevy of items retrieved from the ship live here, including an unopened champagne bottle and luggage.
Don't miss "The Big Piece": Part of the Titanic's starboard side hull, the largest artifact recovered from the ship to date, is on display. Before you leave, check your ticket to learn whether your assigned Titanic passenger survived the tragedy. The stirring exhibit is tucked inside the Luxor Las Vegas. To wind down after your visit, stop by Tacos & Tequila in the atrium – true to its namesake, the eatery serves up a stellar variety of both offerings.
"I like Madame Tussauds because it offers a fun way to take some hilarious photos with celebrities. It's a self-guided tour, so you can hang out with each character as long as you'd like. The opportunities for poses are endless!" –Carrie Pollard, Photographer, Carrie Pollard Photography
If you don't experience a bonafide celebrity sighting during your time in Vegas, you can fool your friends with a selfie next to one of the frighteningly lifelike doppelgängers at Madame Tussauds in The Venetian hotel. Though the museum has locations across the country — and the original one is across the pond in London — Vegas has bragging rights as home of its first U.S. outpost. You'll find more than 100 wax renderings of stars including Justin Timberlake, Sandra Bullock, Channing Tatum, and DJ Steve Aoki, plus Vegas legends like Elvis, Wayne Newton, and Siegfried and Roy. After your visit, sit and sip themed cocktails at The Hangover Bar, which replicates the most memorable scenes from the movie and offers great views of the Strip. Bouchon, an airy bistro also located in The Venetian, is the perfect spot for an A-list lunch.
"Hands down, our favorite museum is the Marjorie Barrick Museum of Art, on the campus of University of Nevada Las Vegas. It hosts art from local as well as national artists. The shows are always well-curated, and filled with interesting people." –Tim Shaffer and Kate Aldrich, owners of Patina Decor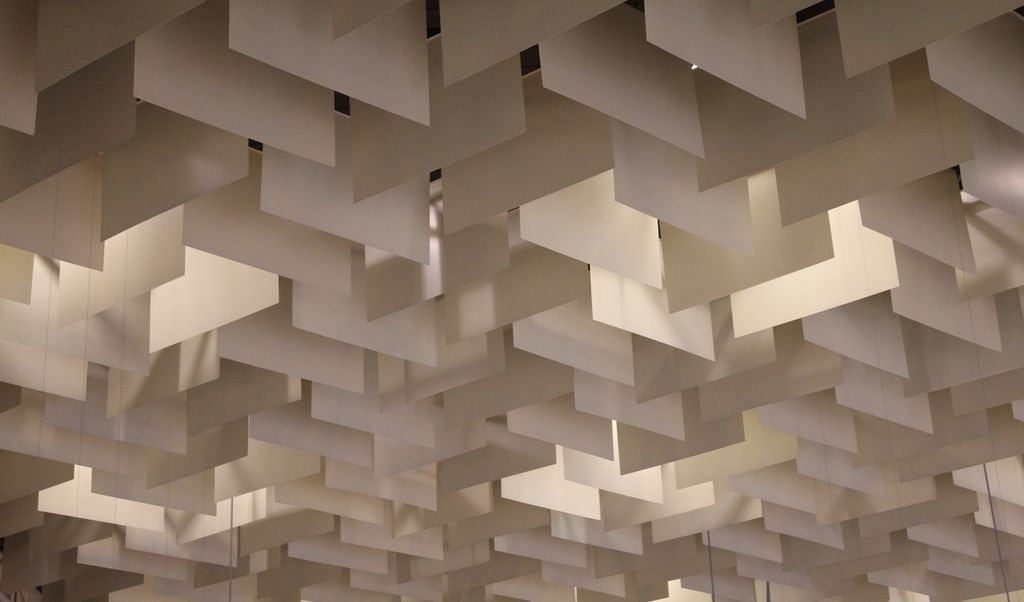 Formerly a natural history museum, the Marjorie Barrick Museum of Art does double duty as both a fine art gallery and a lively community gathering place at the UNLV. On any given day you might see yogis posing on the basketball court floors, opera singers performing classic scenes, or a nationally acclaimed artist giving a free lecture. Rotating art exhibitions range from paintings and tapestries to ceramics, enlightening visitors while exploring themes such as culture, identity, and power. The museum accepts donations, but admission is always free. Once you've gotten a culture fix, savor a prime cut at MB Steak, a classic and intimate steakhouse that's conveniently located inside the buzzing Hard Rock Hotel.
"This museum is a true labor of love. Zak lives in Las Vegas, and he built it over the years, steadily collecting items to thrill both his hometown ghost-chasers and tourists alike. When he took me on the tour, he was so proud and excited. This is his baby, and it shows. He's constantly adding to it. The museum is in one of the oldest buildings in town. In Vegas, there are just a few historical buildings to choose from, and he found one. Each room introduces a new delight … or horror, depending on your view. It's totally worth a visit." –C. Moon Reed, staff writer, Las Vegas Weekly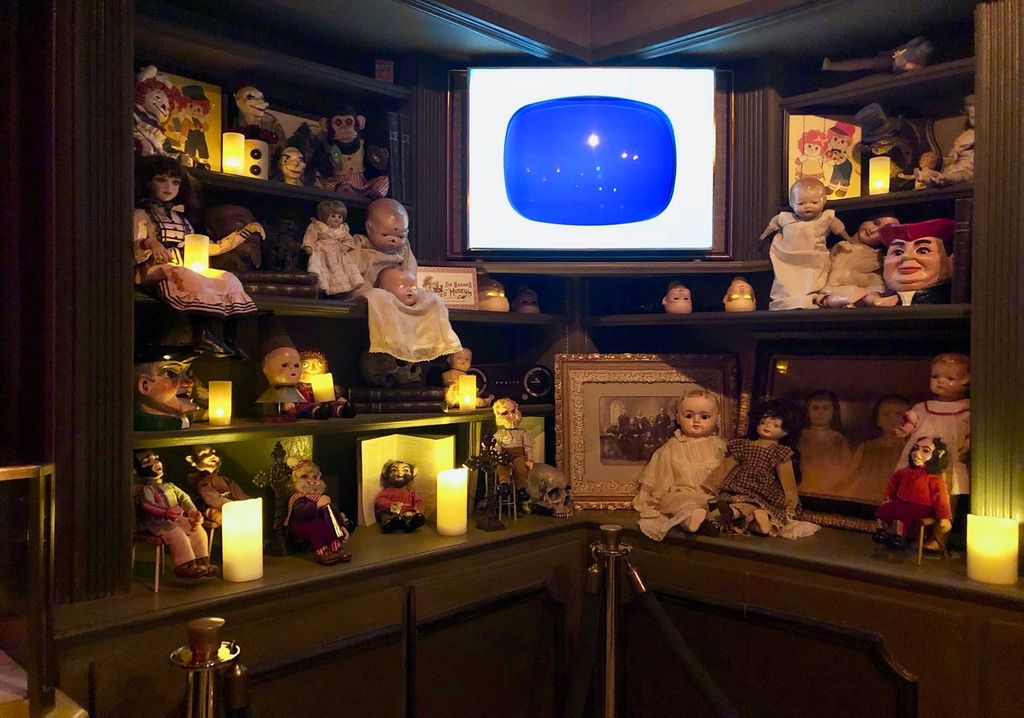 One of the newest attractions in town is half-oddities collection, half-haunted house, and 100-percent eerie. So eerie, in fact, that each guest is required to sign a waiver prior to entering. The museum is housed in a 1938 Tudor mansion, reportedly the site of dark and demonic happenings in the 1970s. Owner Zak Bagans, a paranormal investigator and host of the Travel Channel's Ghost Adventures, created a spine-tingling sensory experience that showcases his incredible trove of macabre treasures. Tour guides, clad in all black, lead visitors through 30 rooms furnished with frights like possessed dolls, the Dybbuk Box (a wine cabinet reputed to be the most haunted object in the world), and the staircase from Bagans' own documentary, Demon House.
With scream-worthy surprises lurking around every corner, don't be alarmed if you experience unexplained aches — you'll join the ranks of visitors who attribute temporary physical ailments to the unsettled spirits that dwell here. Provided you make it out in one piece, celebrate your good fortune with burgers and street-style tacos at Mingo Kitchen & Lounge before settling in for the evening (hopefully, ghost-free) at the sleek SLS Las Vegas Hotel & Casino.
9. To Think Like a Gangster: The Mob Museum
"I love that The Mob Museum shares Vegas history in an approachable way. There are fun, interactive activities, and it's near downtown, where the original gambling halls were located. It's fun to visit the locations described in the exhibits, even if the names have changed. Afterward, I like to hang out along Fremont Street for some of the best people-watching in the world." –John Brodie, grant writer, UNLV Foundation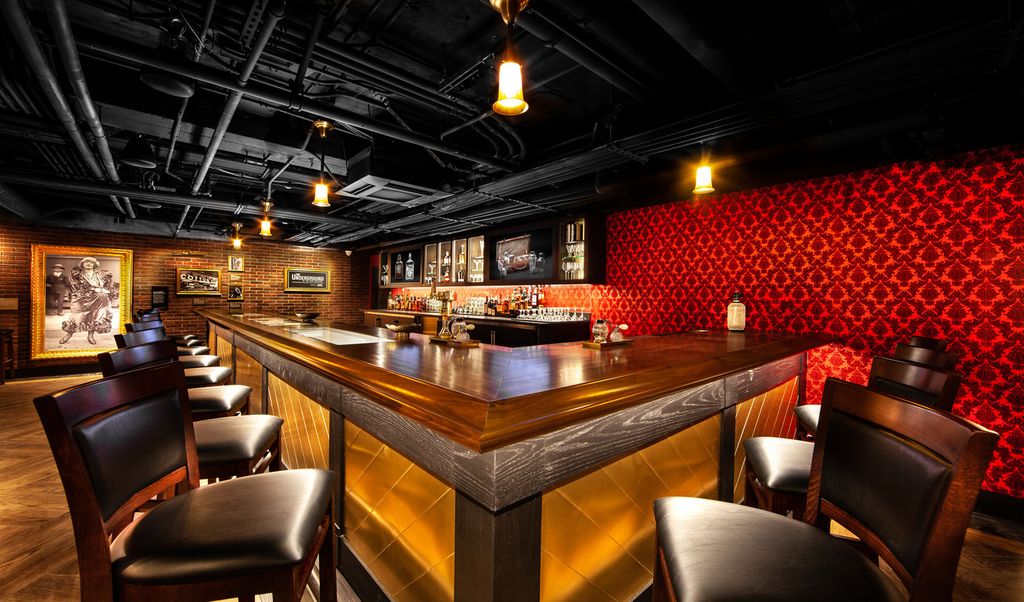 Put on your sunglasses and enter the world of Bulger, Bugsy, and Baby Face Nelson. Each floor of this three-story former post office and city courthouse built in 1933 is dedicated to a different era of criminal history, with exhibits that tell the tales of both ruthless mafiosos and the unlucky souls who got caught in their crosshairs. A courtroom experience allows visitors to witness the drama of 1950s Kefauver hearings through video reenactments and trial footage, and the new Global Networks exhibit drives home the broad impact of organized crime today with a 17-foot-wide touch-screen wall.
Even the docents here fully commit to the part, donning fedoras and suits. Ask one to show you to The Underground, a speakeasy in the basement, where you can sample moonshine distilled on site or order a specialty cocktail at the bar. Follow it up with any style of pie your heart desires at Pizza Rock before checking into The D Las Vegas to plot your next move.
This is paid content produced for an advertiser by New York Brand Studio. The editorial staff of Daily Intelligencer did not play a role in its creation.