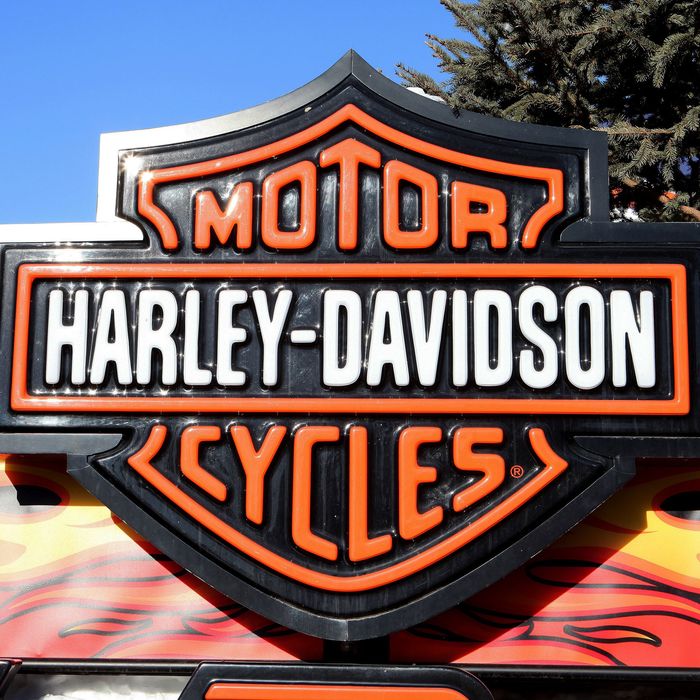 Trump's new least-favorite company.
Photo: Raymond Boyd/Getty Images
On Monday, Harley-Davidson announced that it would shift production of Europe-bound motorcycles out of the United States in direct response to President Trump's senseless trade war.
The president is not taking the news well.
On Monday evening, he tweeted that he was surprised that Harley "would be the first to wave the White Flag" in response to his tariff battle, and urged the company to "be patient." But by Tuesday morning, he was in a more vengeful mood.
First, he accused the company of lying about its motivation behind the shift in production.
(Trump's reasoning on this one was — you might want to sit down for this one — off base. It turns out that Harley's decision to open a plant in Thailand came in response to a different challenge created by Trump: his decision to withdraw the United States from the Trans-Pacific Partnership last year. It closed a plant in Missouri because of a production capacity overflow.)
Trump also warned Harley that the company would be heavily taxed if it tried to import goods from its European production centers back to the U.S., though there is no indication that the vehicles it produces there would be sold anywhere but on the continent.
Finally, Trump attempted a more straightforward "you're gonna be sorry!" approach.
For those keeping score at home, Trump has now picked fights with America's most popular sports league and and one of its most iconic companies over the last few months. Stay tuned for his inevitable diatribe against apple pie.