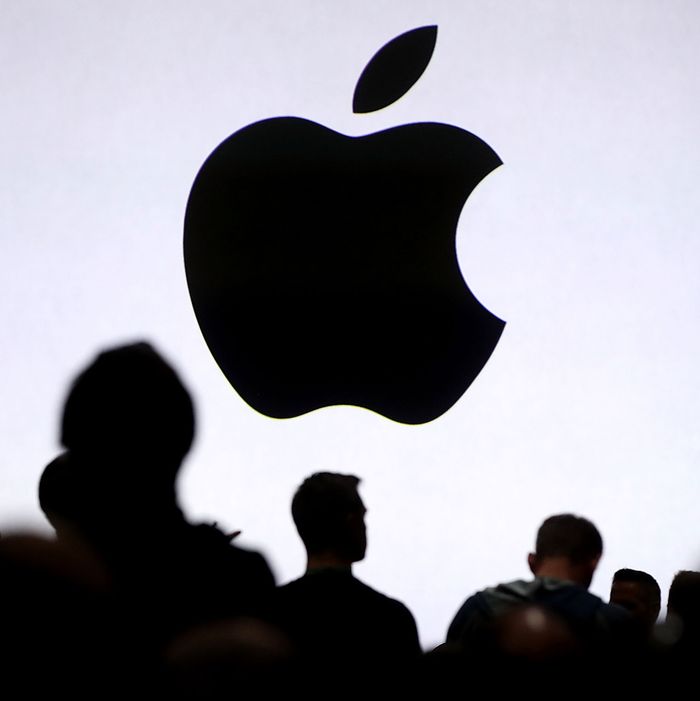 Photo: Justin Sullivan/Getty Images
Next week, Apple will host its annual Worldwide Developers Conference in California. (Last year's announcements included Apple's Venmo-like payment system and the HomePod.) In case you're just dying to know what the company will announce, here's what you can likely expect Tim Cook and his buddies — if we don't get to see Craig Federighi and his very good hair, I'm going to lose it … also if we don't get to see a significant number of women — to talk about on Monday.
In a seemingly counterintuitive twist, Bloomberg reports that Apple will unveil a new set of tools designed to help people monitor the time spent on their phones and possibly curb it.
From Bloomberg:
Apple engineers have been working on an initiative dubbed Digital Health, a series of tools to help users monitor how much time they spend on their devices and inside of certain applications. These details will be bundled into a menu inside of the Settings app in iOS 12, the likely name of Apple's refreshed mobile operating system, according to people familiar with the plans.
Other likely announcements include an update to Apple's AR platform, a new iOS and macOS, as well as software updates for WatchOS. It is a developer conference, after all, and it doesn't seem super likely — though it could happen — that Apple will have any new hardware to introduce to the world this spring. Bummer for anybody out there who has been holding out on that rumored cheaper MacBook option.