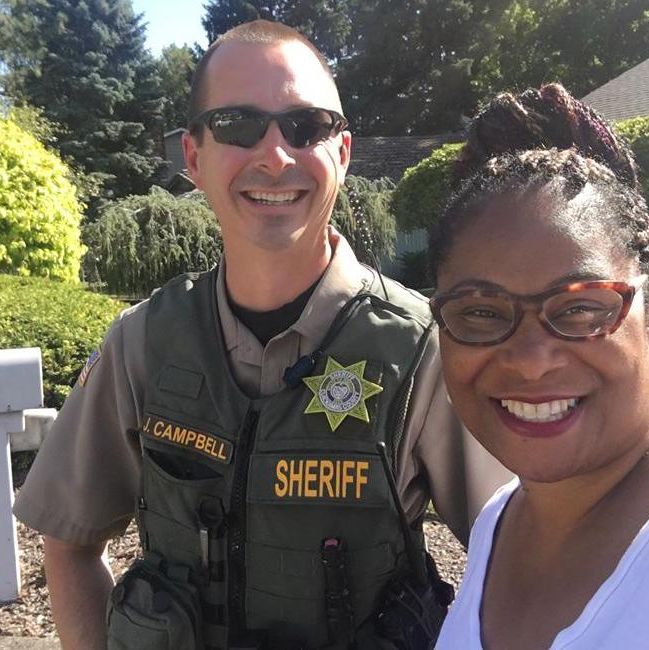 Oregon State Representative Janelle Bynum and the officer who responded to a call about her canvassing.
Photo: Janelle Bynum Facebook
Oregon State Representative Janelle Bynum was out in the heat on Tuesday, knocking on doors in her district as she runs for a second term in office, when one of her own constituents called the police on her.
Bynum, who is black, was canvassing in Clackamas, just outside of Portland, when a police officer drove up to her and asked if she was selling something, she told The Oregonian. "It was just bizarre," Bynum said. She told the paper that she asked the officer to get the woman who reported her on the phone. Bynum spoke to the woman, who was apologetic but said that "she called 911 for the safety of her neighborhood."
"We all know that we're not in a society that is perfect, and we have wounds that still need to heal, but at the end of the day, I want to know my kids can walk down the street without fear," Bynum told The Oregonian. In a Facebook post, she praised the officer who responded to the call about her for his professionalism.
Bynum joins a growing list of black people who've seen the stories of their racial profiling incidents go viral. Among the others are the 12-year-old boy who was mowing grass, the eight-year-old girl selling bottled water, and a family having a cookout in a public park.