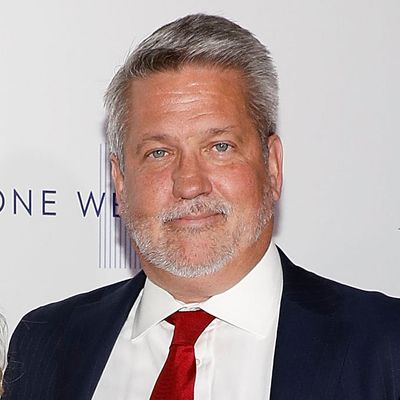 Former Fox News co-president Bill Shine.
Photo: Taylor Hill/FilmMagic
Bill Shine, the former Fox News co-president who lost his job last year over the network's endless stream of sexual-harassment scandals, is joining the Trump administration as the White House's deputy chief of staff for communications.
It's not the first time Shine has worked for a wealthy egomaniac with a sexual-misconduct problem. At Fox News, Shine was accused of enabling former CEO Roger Ailes and his long-standing habit of sexual harassment. By the time Shine was ousted in May of 2017, he'd come symbolize the frat-boy culture at the news network, Gabriel Sherman reported at the time:
Shine had become a flashpoint for outside critics and Fox News employees, especially women, who saw him as representative of the sexist culture that flourished under Roger Ailes. One female executive told me last week that Shine failed to deal with allegations of harassment. The executive recalled complaining to Shine about a male colleague's treatment of women, to which Shine replied: "He's a necessary evil."
At Fox News, Shine was accused of refusing to use his power to stop sexual harassment. Former host Andrea Tantaros named him in a lawsuit that accused network operatives of running a smear campaign against her after she reported harassment by Ailes and former host Bill O'Reilly. Former Fox News booker Laurie Luhn said Shine played a role her abusive relationship with Roger Ailes, which eventually led to a mental breakdown and a $3.1 million settlement. There are others too.
A few months after he was out at Fox News, Shine's name was first floated for a White House job. The reports came just after Anthony Scaramucci's brief and disastrous tenure. But despite Donald Trump's obvious affinity for Shine, there have been some allies warning him against hiring the Long Island native.
Right-wing activist and Judicial Watch founder Larry Klayman has urged Trump not to hire Shine so as to not invite "unnecessary controversy" into the White House. And one anonymous Republican told BuzzFeed, "It's just not a smart idea."