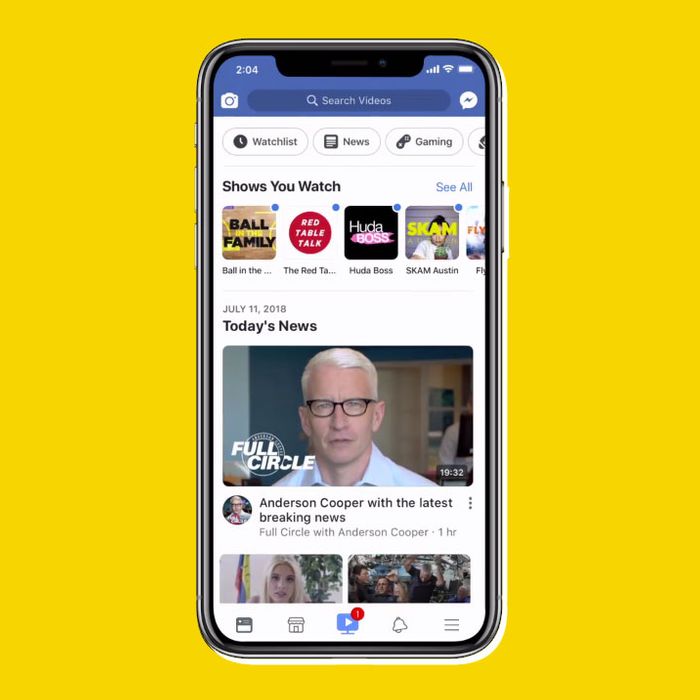 Facebook has announced a new slate of video programming from producers new and old in its latest attempt to build up Facebook Watch, its longer-form video component. Among the programming are producers like ABC, McClatchy, BuzzFeed, and NowThis. And in another fruitless attempt to make the right wing stop criticizing Facebook, there is also a substantial amount of Fox News programming.
Here's what the schedule looks like: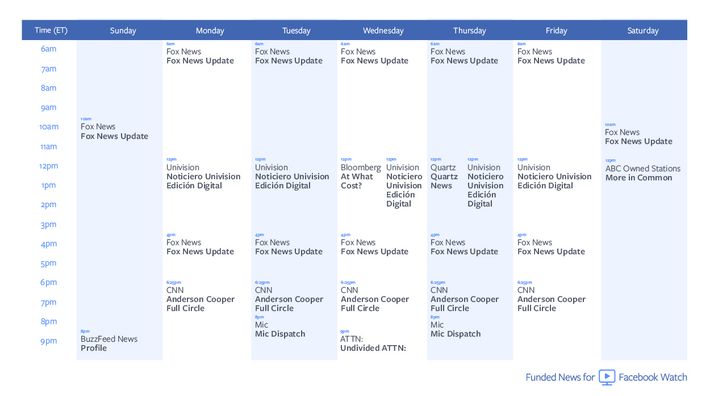 Every weekday, Facebook users can look forward to two different segments of Facebook-funded programming from Fox News. All in all, the graphic makes it look like Fox is producing a dozen hours of footage for the social network every week (in reality, each segment runs roughly three minutes).
Some requisite caveats: The clips from Fox News Update featured in Facebook's sizzle reel highlight the work of Shepard Smith, the resident adult in the room at Fox. The network has always characterized him as the face of its "hard news" division and classified programming from people like Sean Hannity as "opinion."
But to anyone who's been paying attention to cable news over the last two decades, it's a bit unsettling to see Facebook, fresh off of some fairly successful efforts to diminish the reach and spread of false and hyperpartisan news sites, turn around and embrace its institutional cousin. Facebook Watch is already populated with plenty of conservative dreck, including programming from Fox Business. Still, it's one thing for Facebook to get rolled by players working the refs, it's another thing to actively bankroll and promote those same entities.
Update, July 12, 7:39 a.m.: This post has been updated to more accurately reflect the amount of video Fox is producing for Facebook.