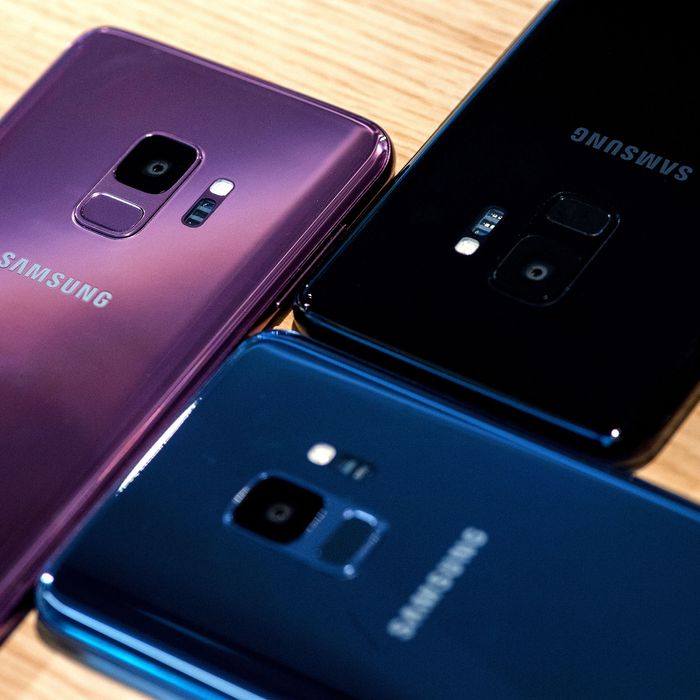 Photo: Chris J Ratcliffe/Bloomberg via Getty Images
Quick. Think about every photo in your phone's camera roll. Now think about all the ones that you'd be, uh, embarrassed to have randomly sent to people in your phone contacts. Nudes. Terrible selfies. Pictures of that weird mole you were trying to self-diagnose using Google Images. Now imagine your phone did start randomly sending those to people in your phone contacts. Samsung is currently investigating reports from users who say their devices have recently begun doing this.
The reported issue appears to have impacted Galaxy S8 and S9 phones, The Guardian reports. Many users turned to Reddit to voice their complaints. "Last night around 2.30am, my phone sent her my entire photo gallery over text but there was no record of it on my messages app. However, there was record of it on Tmobile logs. Why would this happen?" Samsung says it is looking into the matter. "We are aware of the reports regarding this matter and our technical teams are looking into it," a spokesperson said.
In May, some Amazon Alexa users experienced a similar scare. A family in Portland claims that their device recorded conversations in their home and then sent the audio files to a random person in their contacts. "At first, my husband was, like, 'no you didn't!' And the (recipient of the message) said 'You sat there talking about hardwood floors.' And we said 'oh gosh, you really did hear us.'"