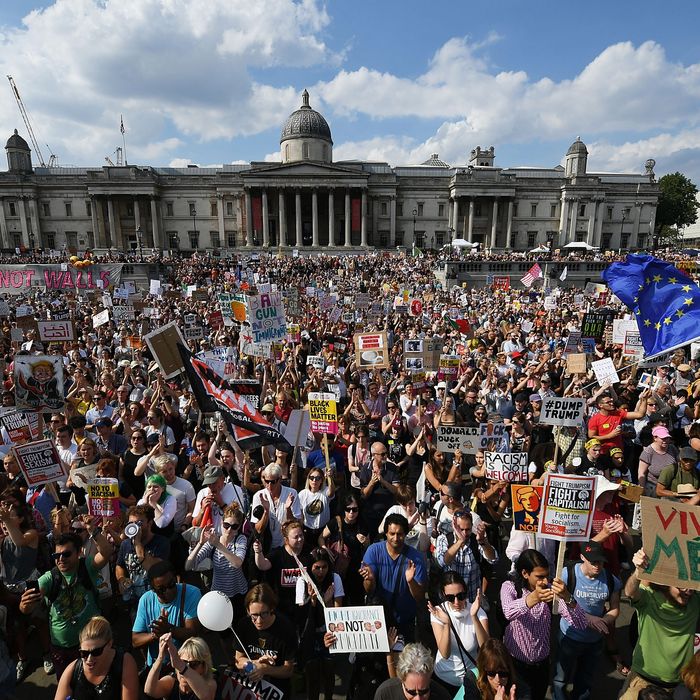 Protesters in Trafalgar Square.
Photo: Chris J Ratcliffe/Getty Images
The streets of London were packed with protesters Friday as up to 100,000 Brits were expected to publicly express their unhappiness with Donald Trump.
After nearly 18 months in office, Trump finally visited the U.K. this week, allowing protesters who've been preparing more than a year for this to unleash their fury. All told, they're planning more than 60 marches around the country, with the biggest expected for Friday in London.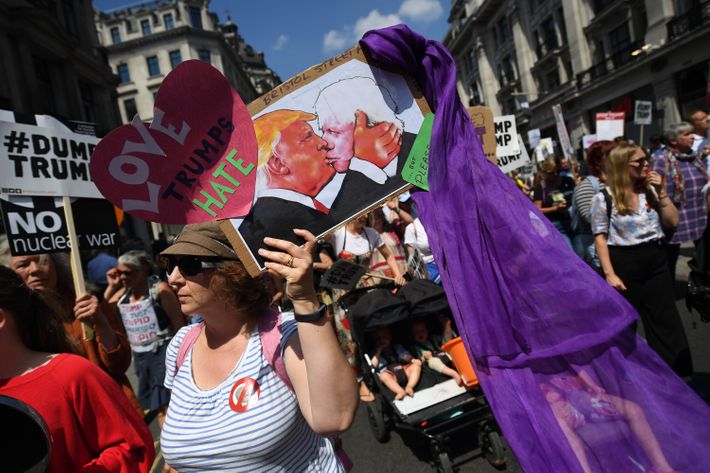 Trump is a deeply unpopular figure in England, where he enjoys an 11 percent approval rating. Nearly 2 million Brits have signed on to a petition demanding that Trump not be honored with a state visit and someone may have been listening. His visit to the London this week was designated a working visit.
London Mayor Sadiq Kahn, who gave the go-ahead to fly a giant baby Trump balloon in the city, has defended the protesters. "The idea that we would park our rights and privileges and freedoms because it may cause offence to a U.S. president, I think people in London and the U.K. would find objectionable as indeed would Americans," he said. "We should cherish the fact they've got the right."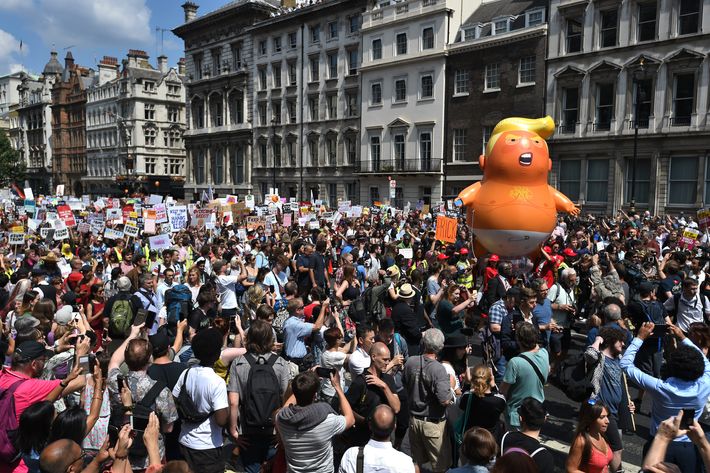 It wasn't just London either. Crowds gathered all over England to dump on Trump.