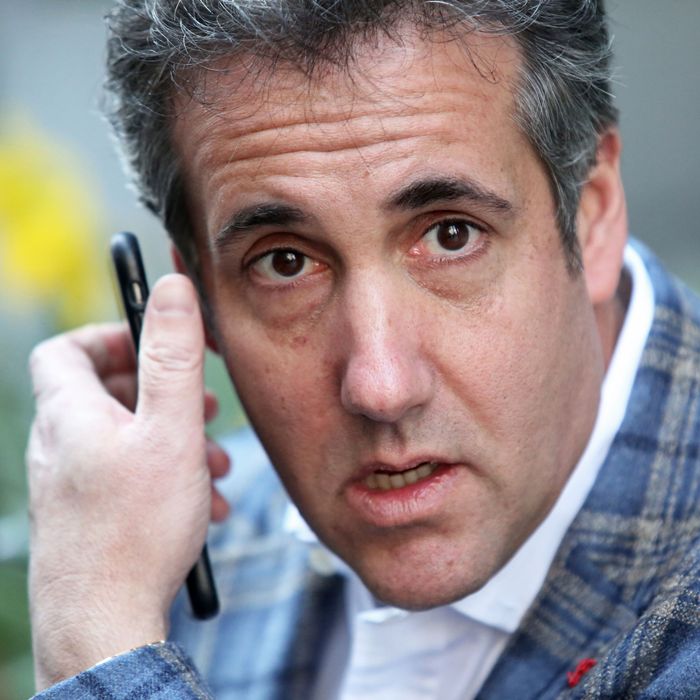 Former punching bag, Michael Cohen.
Photo: Yana Paskova/Getty Images
Federal investigators have gotten their hands on recordings of more than 100 phone calls made by Michael Cohen, the former lawyer and personal fixer for Donald Trump, the Washington Post reports.
Each of the recordings include "conversations with people discussing matters that could relate to Trump and his businesses," with several of them including Trump's own voice, according to the Post's two sources. Those sources added that the only significant recording of Trump and Cohen is the one that was released earlier this week.
Many of the recordings are apparently of Cohen talking to reporters about Trump. His lawyer, Lanny Davis, told the Post that Cohen "had the habit of using his phone to record conversations instead of taking notes. He never intended to make use of the recordings and certainly didn't intend to be deceptive."
But Davis also told the Post that Cohen is not longer willing to sit idly by while he's attacked by the president and his allies. "He had to hit a reset button," Davis told the paper, quoting his own client's newfound approach to Trump like this: "I'm not going to be a punching bag anymore."
Cohen displayed his newfound willingness to stand up to Trump by releasing a tape earlier this week that proved the president was aware of the hush money paid to the former Playboy model who said she had an affair with him. Two people close to the president told the Post that Trump may not be willing to let that transgression go without response, though. Instead, team Trump is considering responding in kind by releasing "tapes that they describe as unflattering to Cohen."