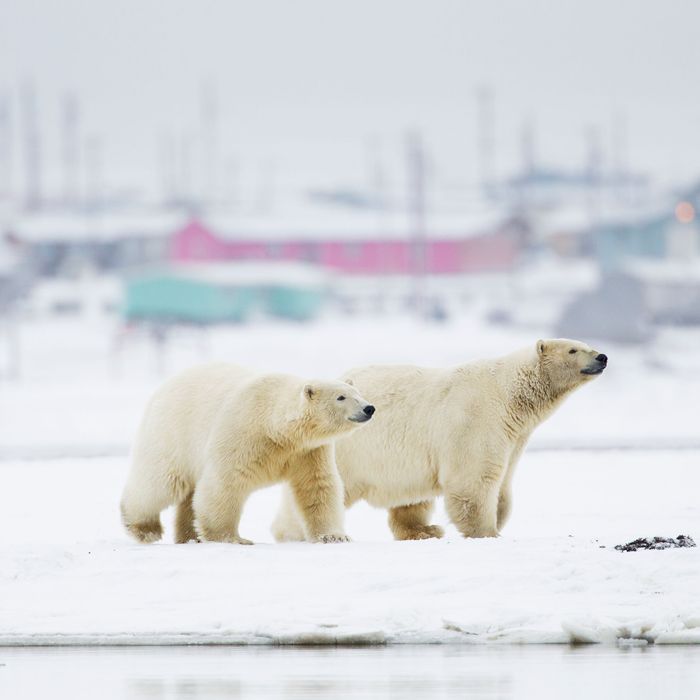 The polar bear, a threatened species.
Photo: Patrick Endres/Getty Images/First Light
The Endangered Species Act, a landmark 1973 law credited with saving the bald eagle, humpback whale, and grizzly bear from extinction, is itself in danger thanks a new Trump administration proposal.
The proposal, announced Thursday by the Interior and Commerce departments, would make it easier to remove animals from protected status and weaken rules that prevent federal agencies from harming the animals and their habitats. It would also strike from the law language that guides officials to ignore economic impacts when deciding how to protect wildlife.
"We are proposing these improvements to produce the best conservation results for the species while reducing the regulatory burden on the American people," Greg Sheehan, principal deputy director of the U.S. Fish and Wildlife Service, said in a statement.
Environmental and animal advocates have been waiting for this proposal since the day Trump was inaugurated. Less than a month into his presidency, the Senate held a hearing to discuss ways to "modernize the Endangered Species Act," which included gripes about how the law kills jobs, violates states' rights, and is unfair to landowners. Then in March of 2017, Trump chose Ryan Zinke, a congressman from Montana with a long record of opposing animal protections, to serve as his Interior secretary. By the end of Trump's first year, the leader of one wildlife group said, "The Trump administration is shaping up to be the worst enemy of wildlife and endangered species we have ever seen."
"These proposals would slam a wrecking ball into the most crucial protections for our most endangered wildlife," Brett Hartl of the Center for Biological Diversity, an activist group focused on endangered species, said Thursday. "If these regulations had been in place in the 1970s, the bald eagle and the gray whale would be extinct today. If they're finalized now, Zinke will go down in history as the extinction secretary."
Republican opposition to the Endangered Species Act is not shared by the public, which supports the law by a roughly four to one margin. And the support extends across ideological lines. Ninety percent of liberals, 77 percent of moderates, and 74 percent of conservatives support the Endangered Species Act according to a survey released this month.