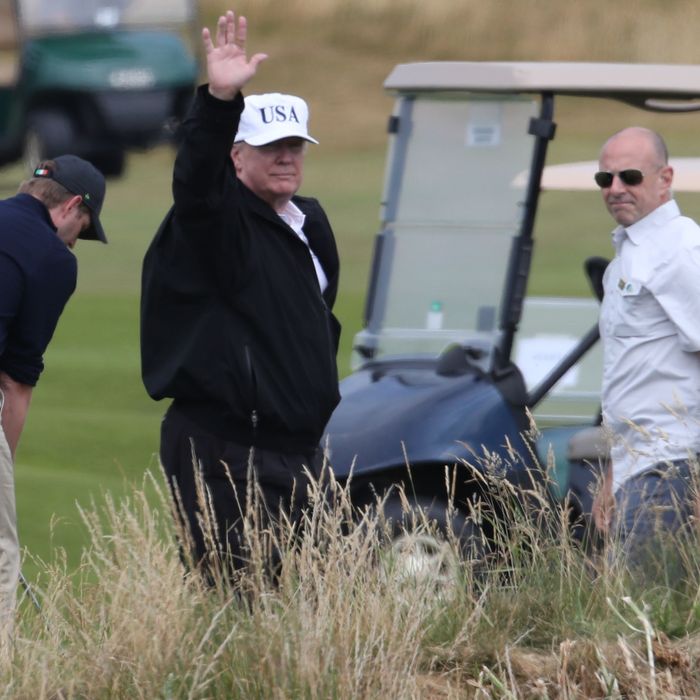 He was ambulatory
some
of the time.
Photo: Jane Barlow - PA Images/PA Images via Getty Images
On the last leg of his rancorous European semi-vacation, President Trump visited his struggling golf course in Turnberry, Scotland, which he has been relentlessly promoting in between alienating traditional American allies.
Before he hit the links for the 120th time during his presidency, the president made clear that he wouldn't just be schmoozing on the links, but getting a nice cardio workout.
But the Washington Post reports that even on matters as straightforward as burning a few calories, the president plays a double game:
Trump hit the links Saturday, playing the course using a golf cart, which he drove. Most players at Turnberry, unless they have a note from their doctor, are required to walk the course, though they can hire caddies to wheel their bags of clubs.
Flouting the rules while advertising his own virtuosity is vintage Trump. Then again, given what awaited him on the golf course, one can see why he might have wanted to speed his game along.