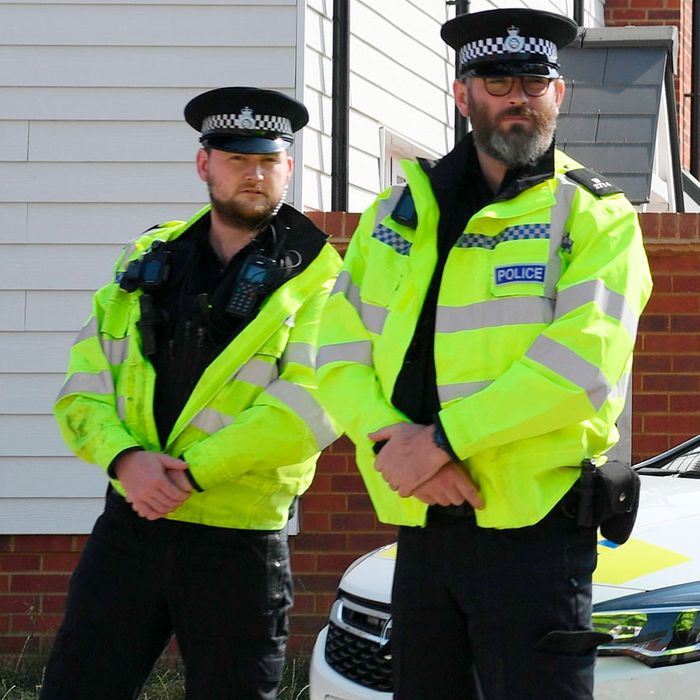 Amesbury, England, site of the latest nerve-agent poisoning in the U.K.
Photo: Chris J Ratcliffe/AFP/Getty Images
Two people in Amesbury, England, have been poisoned by the same nerve agent that nearly killed a former Russian spy and his daughter earlier this year. The poisoning happened just seven miles from Salisbury, the sleepy British town where Sergei and Yulia Skripal fell ill in March.
Like the Skripals, Dawn Sturgess and Charlie Rowley were sickened by the nerve agent novichok, British police said. Both are in critical condition Thursday after being found unresponsive in their home Saturday. While authorities aren't ready to link this incident to the one from earlier this year, British home secretary Sajid Javid said, "That is clearly the main line of inquiry."
"The eyes of the world are currently on Russia, not least because of the World Cup. It is now time that the Russian state comes forward and explains exactly what has gone on," he said.
Investigators have yet to determine how Sturgess and Rowley came into contact with the nerve agent, but they've closed down sites in Amesbury and Salisbury where the victims are thought to have traveled before they were found sick. They've also said that, unlike the Skripals, the couple was not deliberately targeted with the Soviet-era nerve agent, which acts rapidly to slow the heart and restrict airways.
The poisoning of the Skripals, who were found slumped over on a park bench in Salisbury, sparked a minor international incident, with the U.K. blaming Russia and Moscow denying all responsibility. Once again, the Kremlin is claiming innocence. "Of course we're concerned that these substances have been used repeatedly in Europe," Kremlin spokesperson Dmitry Peskov said Thursday. "However, on the other hand, we have no information about which substances were used or how they were used."
In a tweet, the Russian embassy in the Netherlands called the U.K. "dumb" over the claims. And Sergei Zheleznyak, deputy speaker of the State Duma, offered a novel theory for the new poisoning claims: British people who traveled to Russia for the World Cup are developing "really positive emotions" about Russia and the British government is doing whatever it can to remind them that the Kremlin is bad.