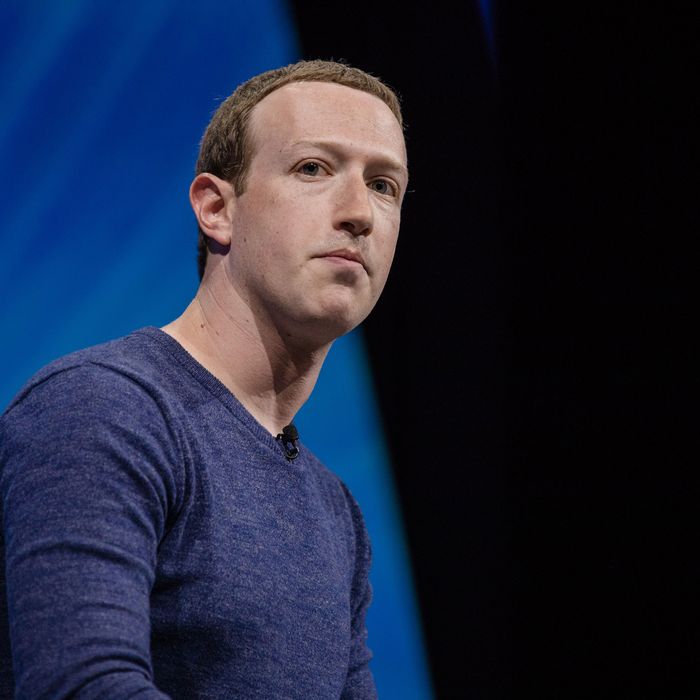 Mark Zuckerberg.
Photo: Marlene Awaad/Bloomberg via Getty Images
In a brief announcement posted last night, the Facebook-owned WhatsApp announced changes that limit users' ability to share and forward messages on the app. Until recently, WhatsApp let you forward messages to multiple other chats at once, making it easy to spread information and media quickly. Now, the company is pulling back.
"Today, we're launching a test to limit forwarding that will apply to everyone using WhatsApp," the company wrote. "In India — where people forward more messages, photos, and videos than any other country in the world — we'll also test a lower limit of 5 chats at once and we'll remove the quick forward button next to media messages."
Left unstated in the post as the reason for these changes are repeated waves of mob violence in India, where a quarter of a billion people use the service. Videos and messages spreading over WhatsApp have led to multiple incidents of innocent people getting beaten or killed based on false information. Recently, a clip of a child getting kidnapped by men on a motorcycle, staged as part of a Pakistani PSA, was altered to look like a real incident and went viral.
"We're horrified by the violence in India, and we've announced a number of different product changes to help address these issues," WhatsApp said in a statement to Recode, adding that the situation is "a challenge which requires an action by civil society, government and tech companies."