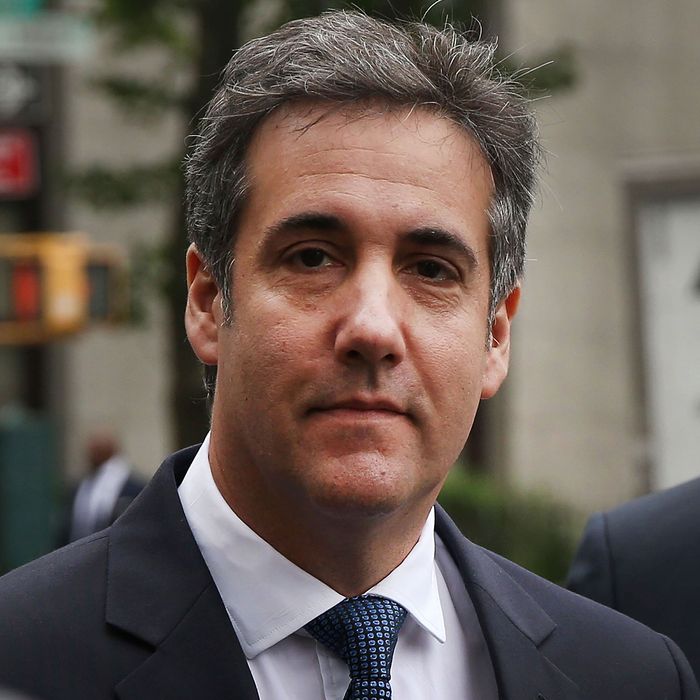 Living large.
Photo: Spencer Platt/Getty Images
Michael Cohen's legal fees may be "bankrupting" him, but that hasn't stopped Donald Trump's longtime fixer from dropping $6.7 million on a new Tribeca apartment.
The Wall Street Journal reports that Cohen secured a luxurious unit in the skyscraper under construction at 111 Murray Street back in April. Less than a week later, the FBI raided his home and office and left with mounds of documents.
Cohen financed the purchase with a $3.5 million mortgage, but rather than go to a bank, he went to the property's developers. The partnership developing the high-rise includes Howard Lorber and Steve Witkoff, both close friends of Trump's and big-time donors to his campaign.
WSJ reports that financing through developers is not unheard of, but that it's rare in the Manhattan real-estate market. It also says that Cohen's purchase came just in time to avoid an "impending tax event" related to the 2017 sale of his Trump Tower condo. A tax law loophole allowed Cohen to avoid immediate taxes on the sale by reinvesting the profits.
Cohen's new 19th-floor apartment is 2,697 square feet, with four bedrooms and 4.5 bathrooms. The building itself offers some over-the-top amenities including a Turkish bath, a private Drybar, and a concierge private aircraft service.