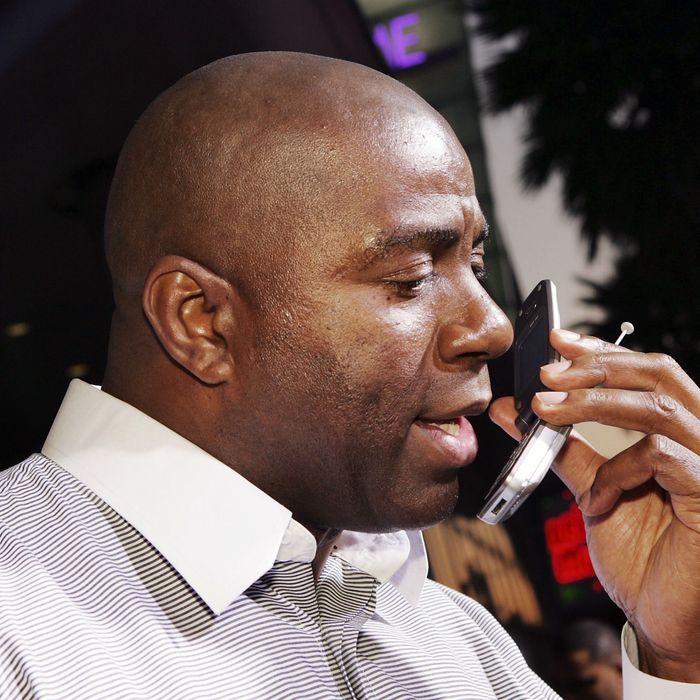 Magic Johnson.
Photo: Kevin Winter/Getty Images
This week, basketball legend Magic Johnson supposedly celebrated his 59th birthday. I say supposedly because, well, the only evidence we have of him celebrating this birthday is a blurry video of … someone … interacting with (I think) a cake?
Look, all videos are going to suffer some type of compression when uploaded to a platform like Twitter. but it shouldn't be this severe. This video looks like it somehow got left in someone's pockets when they did their laundry. It's just terrible. This 120p masterpiece currently has 740,000 views.
Anyway, everyone's making fun of Magic Johnson now for this grimy video.
Anyway, happy birthday, Magic.