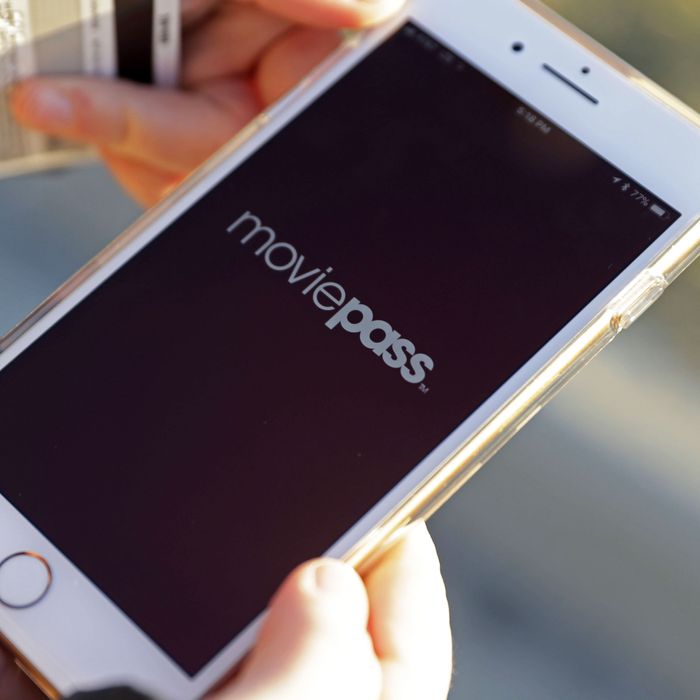 Photo: Darron Cummings/AP/REX/Shutterstock
The glory days of MoviePass are over. The company announced on Monday that it will begin restricting users to just three movies per month starting on August 15, The Wall Street Journal reports. CEO Mitch Lowe told the Journal that this change will not impact the majority of MoviePass users. "They will not be affected at all by this program, and even better, they'll stop hearing MoviePass is going out of business," Lowe explained. Users who want to see more than three movies each month will be able to buy tickets for their fourth, fifth, sixth, and so on movies at a discount through the MoviePass app.
The three-movie limit comes after weeks of grimmer and grimmer news for MoviePass, including several days of meltdown where the app stopped working entirely because the company, uh, ran out of money. The company emailed users announcing that the monthly rate was going up from $9.95 to $14.95 and placed blackouts on Mission: Impossible — Fallout. MoviePass has since walked back the price increase. Earlier this year, the company faced scrutiny after its CEO bragged about the app's ability to track users before and after seeing their chosen movie. (The company later announced that it was removing these capabilities from the app.)
Lowe says that 85 percent of MoviePass users see three or fewer movies each month, so this change won't drive those users away. Or at least that's what MoviePass is hoping. Lowe also told the Journal that it could see as many as 15 percent of its users abandon the app, particularly if they live in cities where AMC theaters are popular. (AMC offers its own subscription service, which lets users see three movies a week for $19.95.) As the dummy who joined MoviePass the same week the company's coffers temporarily ran dry, I plan to use the next nine days to the fullest advantage. Starting with The Spy Who Dumped Me tonight and followed by, well, as many movies as I can cram into the next week.