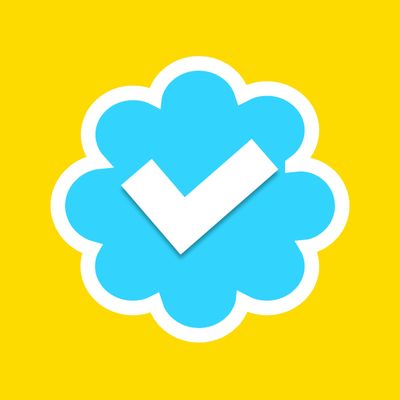 In the name of safety, Instagram announced a couple of new features today. It's now going to offer details — like when a user joined, if they've ever changed usernames, and if they are running any ads — about accounts with large followings. It's also going to let users start using third-party authenticator apps for a more secure log-in process. (If you're not already using two-step authentication — logging into the app and then receiving a text message to your phone you have to input to complete the login — please stop reading and go set that up. Come back when you're a little more secure.) The biggest announcement, though, is that Instagram will now let users submit themselves for verification consideration. Perks of being verified include, but are not limited to, having your comments on other posts weighted higher, using that "Swipe Up" feature for linking to things in stories, and, most importantly, proving to your followers that you are legitimate.
"To access the verification request form, go to your profile, tap the menu icon, select 'Settings' at the bottom and then choose 'Request Verification,'" Instagram CTO Mike Krieger explained in a blog post. You'll need to submit personal information and identification, which could be a legal ID or something to verify your business. To be considered, your account has to meet a list of Instagram requirements beyond just showing you're really who you claim to be online. "Your account must represent a well-known, highly searched for person, brand or entity," Instagram explains in a Help Center post.
Instagram is taking a page from Twitter here, which announced users could apply for blue check marks back in July 2016. (Of course, Twitter then suspended verifications after the blowback the platform received for verifying Jason Kessler, who is best known for his role in organizing the white-supremacist rally in Charlottesville, Virginia. The company said it was pausing the verification process to figure out a better system that didn't make it look like the company was endorsing, well, white supremacists.) Twitter's criteria — "your account is of public interest and should be verified" — were fairly similar to Instagram's list from today. (You can read it in full here, but the four categories are that an account must be "authentic," "unique," "complete," and "notable.") Back then, I argued that Twitter should just verify everyone, in the name of safety and transparency. That way if you're interacting with an account, you can know, with absolute — or as absolute as you can get on a giant, online platform like Instagram — certainty that that account is the real deal. Twitter, obviously, hasn't done this. But Instagram could benefit from blazing the trail. Verification should be a protection for every user, not just a perk for some.