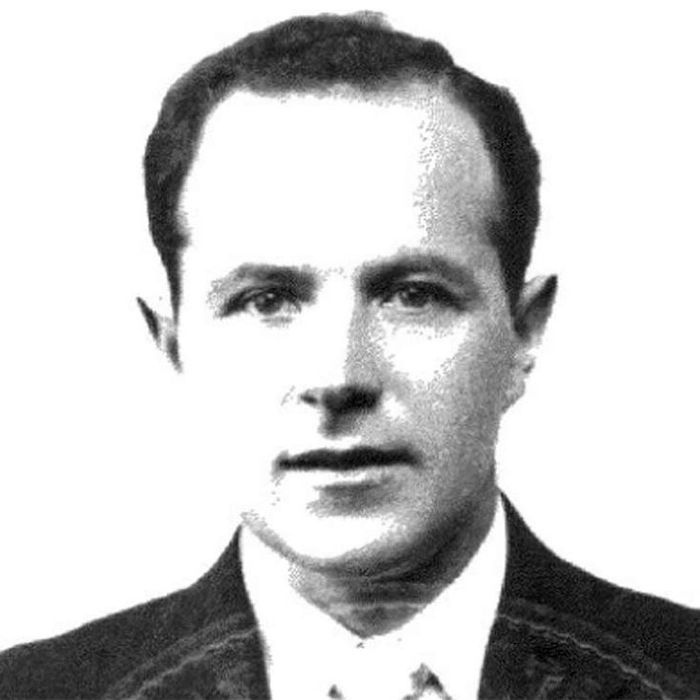 Jakiw Palij in 1957.
Photo: US Department of Justice
Early Tuesday morning, Immigration and Customs Enforcement raided a home in Queens and evicted 95-year-old Jakiw Palij, who worked as a prison guard at a Nazi concentration camp during World War II. Palij was then put on a flight to Germany, which has agreed to house him until his death. He was the last known Nazi suspect living in the United States.
ABC News video shows a frail man moaning as ICE agents strap him to a gurney and wheel him into a truck, as reporters pepper Palij with unanswered questions about his past.
Palij emigrated to the U.S. in 1949 and became a citizen in 1957, telling immigration officials that he had worked on his father's farm and in a German factory during the war. In fact, Palij, who was born in an area of Ukraine that is now part of Poland, worked at Poland's Trawniki Labor Camp, preventing the escape of its prisoners. In November 1943, several thousand Jews were shot dead at the camp in a single day, part of a larger massacre of tens of thousands in the area.
Federal authorities learned of Palij's Nazi past in 2001. He claimed that he was forced into guard duty by the Nazis, but the U.S. revoked his citizenship in 2003 — then hit a diplomatic roadblock because no country would agree to take him back, until now.
In recent years, Palij has become the subject of sustained local outrage. Protestors have gathered outside his house to urge that he be removed from the country, and New York–area lawmakers like Representative Joe Crowley have urged the federal government to take action.
In a statement put out by ICE, Attorney General Jeff Sessions said, "The United States will never be a safe haven for those who have participated in atrocities, war crimes, and human rights abuses. Jakiw Palij lied about his Nazi past to immigrate to this country and then fraudulently become an American citizen.  He had no right to citizenship or to even be in this country."