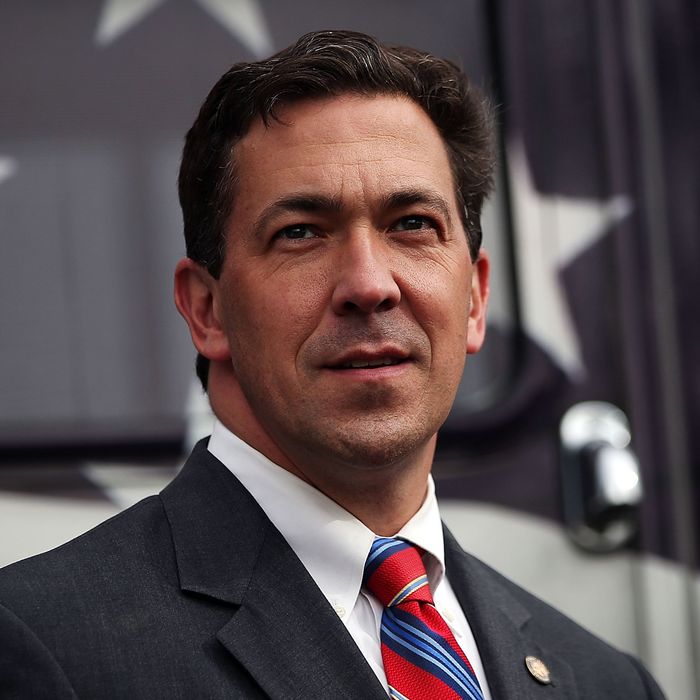 Robert E. Lee fanboy.
Photo: Justin Sullivan/Getty Images
Republican Chris McDaniel, a candidate for the U.S. Senate in Mississippi who has a long history of saying dumb things, has spent this week fawning over a hero of his, Confederate General Robert E. Lee.
Currently a senator in the magnolia state, McDaniel began his defense of Lee with a Facebook post and a Tweet aiming to set the record straight about a reviled figure in American history. The passage cast Lee as a "man of unimpeachable integrity" who "opposed both slavery and secession."
On top of being plagiarized from Dinesh D'Souza, the passage was also wrong, as many experts pointed out. This fits a pattern for McDaniel, who's come under fire over the years for saying dumb things and aligning himself with awful people.
But McDaniel is not one to back down. So on Thursday, in the face of an onslaught of "political correctness and leftist hysteria," he posted a Twitter poll to set the record straight.
"How should Robert E. Lee be remembered?" he asked; as a hero or a villain? Cast your own vote and you'll see that the results are probably not going how McDaniel hoped.