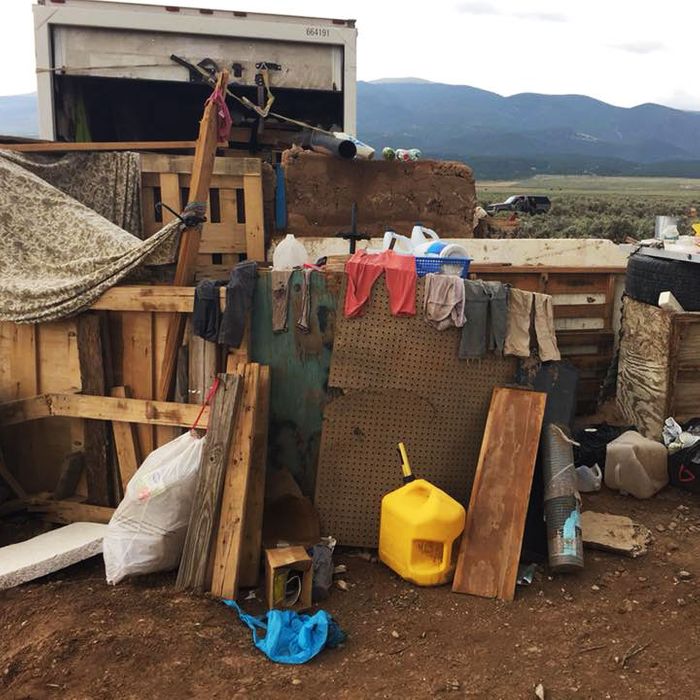 The New Mexico compound that housed five adults and 11 children.
Photo: Taos County Sheriff's Office
A man who was arrested in New Mexico last week after police raided his squalid desert compound was training the 11 malnourished children found at the site to commit school shootings, prosecutors said in court documents this week.
Siraj Ibn Wahhaj was among five adults arrested just south of the Colorado border Friday. Police also found children ranging in age from 1 to 15, along with the remains of one child.
Police were led to the encampment as they searched for Wahhaj's son. Four-year-old Abdul-Ghani Wahhaj went missing last December from Georgia after his father told the boy's mother that the child was "possessed by the Devil." An arrest warrant for the elder Wahhaj said he planned to perform an "exorcism" on the toddler, who suffers from severe medical issues, but the mother, Hakima Ramzi, told CNN that there was a translation issue in the courts and Wahhaj only wanted to "wanted to pray for Abdul-Ghani."
Georgia police were alerted to the remote New Mexico site by a tip that said, "We are starving and need food and water." That was forwarded to police in Taos County who executed a search warrant. Inside the compound, which consisted of a partially buried trailer that was hidden by stacks of tires and an earthen berm, they found a disturbing scene.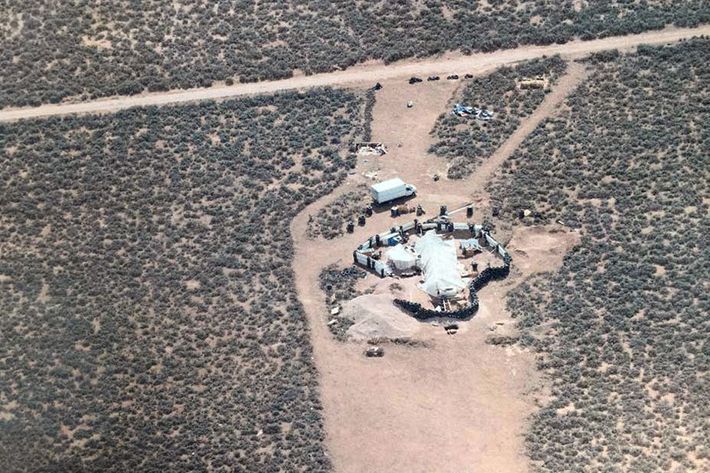 They "looked like Third World refugees not only with no food or fresh water, but no shoes, personal hygiene and basically dirty bags for clothes," Taos County sheriff Jerry Hogrefe said in a statement.
One thing they did have were guns. Authorities said they found multiple firearms, including an assault rifle, at the compound, which also had a shooting range. Wahhaj was conducting "weapons training" with the children, the AP reports.