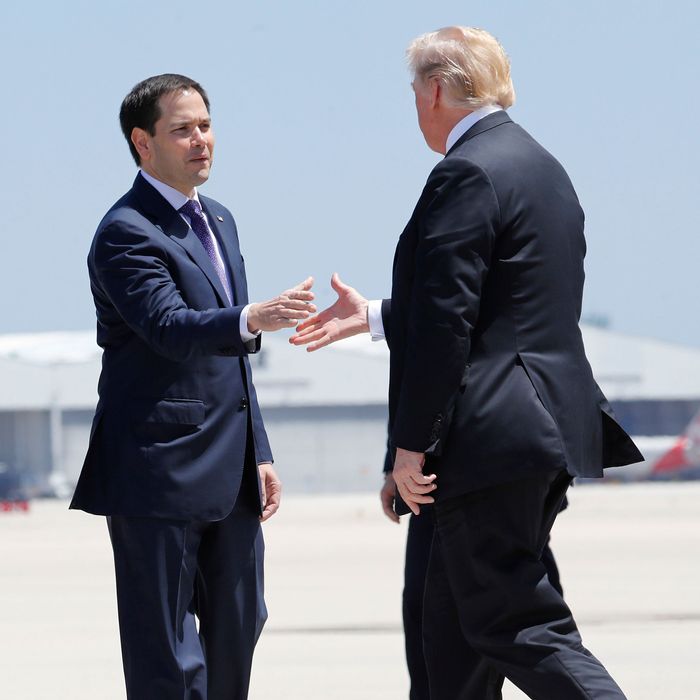 Marco Rubio and President Trump.
Photo: Pablo Martinez Monsivais/AP/REX/Shutterstock
In 2016, Marco Rubio warned that it would be dangerous to give "the nuclear codes of the United States to an erratic individual." He stood by that position even after withdrawing from the race and endorsing Trump. In office, Trump has indeed proven to be highly erratic, prone to fits of rage, frequently terrifying his aides. Even a small elevated risk of triggering a holocaust, and possibly the extinction of the human race, seems like an important disqualification.
In a new interview with the Weekly Standard, however, Rubio has come to see his former rival in a new light. "Well, he's had the nuclear codes for a year and a half, and we've been all right," declares the Florida senator. It's been a year and a half, and no nuclear war yet. Success!