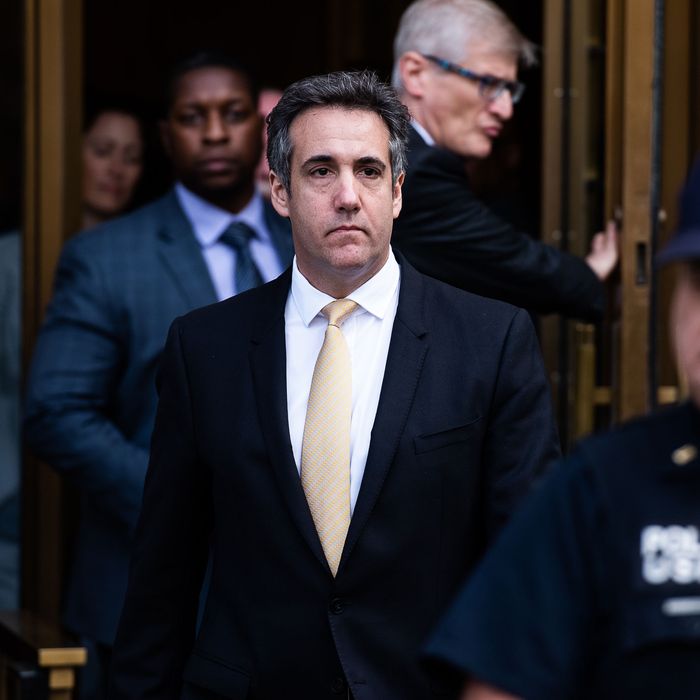 Michael Cohen sold off his stake in two Manhattan apartment buildings.
Photo: Mark Kauzlarich/Bloomberg via Getty Images
Donald Trump's former right-hand man and personal lawyer, Michael Cohen, made $7 million earlier this month when he unloaded his stake in two Manhattan apartment buildings, Bloomberg reports.
He sold his ownership in properties at 330 East 63rd Street and 133 Avenue D for $13 million, documents show. But a source tells Bloomberg that Cohen walked away with only $7 million after covering the debt.
Cohen's financial situation has been murky over the past few months. In July, he bought a $6.7 million apartment in Tribeca. But by August, he was reportedly telling people he's broke. Not so broke that he still doesn't go out to ritzy dinners though.
It's unclear from the Bloomberg article when Cohen made the sales — before or after he started raising money from Democrats on GoFundMe, where he's closing in on $166,000 in donations.