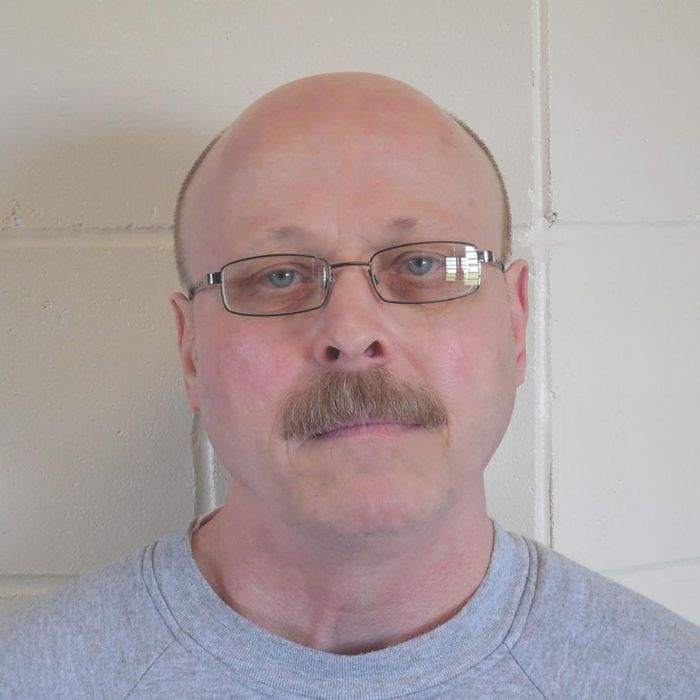 Carey Dean Moore.
Photo: Nebraska Department of Correctional Services
Three years ago, Nebraska's legislature voted to end the death penalty in the deeply conservative state, in a move that seemed to signify a major blow against capital punishment in America. The practice has been declining for years, as it has grown less popular among Americans.
But just one year later, Nebraskans voted 61 to 39 in a referendum — supported heavily by pro–death-penalty governor Pete Ricketts — to bring the death penalty back. And on Tuesday, the state went ahead with its first execution since 1997. In a dubious milestone, it used the powerful opioid fentanyl, which has played a major role in the opioid epidemic, to help carry out the killing.
Carey Dean Moore, who was convicted of murdering two cab drivers in Omaha decades ago, was on death row for an extraordinary 38 years before being put to death on Tuesday. He had admitted his guilt.
Four members of the media witnessed his execution. Various accounts described Moore as mouthing "I love you" to family members present, and his face turning purple before he lost consciousness. It took 23 minutes from the administering of the first drug for Moore to die.
How Moore would react to the cocktail of drugs injected into his body — which, along with fentanyl, included diazepam, cisatracurium besylate, and potassium chloride — was an open question. In what has become a familiar and grotesque routine for states that still carry out executions, Nebraska had to come up with a new drug combination to carry them out, since the pharmaceutical companies that had been the source of the substances traditionally used in such circumstances don't want to be involved.
Moore's death did not appear to be the kind of catastrophe that sometimes occurs when untested drugs are added to the mix. But Robert Dunham, the executive director of the Death Penalty Information Center, told the New York Times that "I can't tell from the description whether it's an indication of an execution gone bad or there are just question marks," citing the length of the execution and accounts of Moore coughing.
Moore was the 16th person executed in 2018, roughly on pace with 2017, when 23 people were put to death. (The modern execution high-water mark was 99, in 1999.) But with a state that once seemed on the anti–death-penalty vanguard carrying out the killing, and a resolutely pro–death-penalty judge about to take a spot on the Supreme Court, it looks like the complete abolition of capital punishment is still a long ways off.