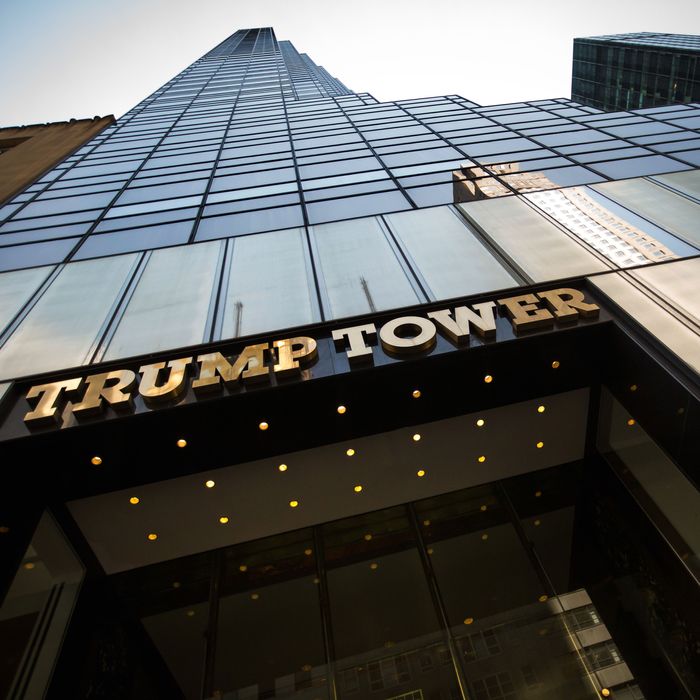 The rooms where it happened.
Photo: Michael Nagle/Bloomberg via Getty Images
The Wall Street Journal reported that Trump Organization CFO Allen Weisselberg, whom the paper calls Trump's "financial gatekeeper," has been granted immunity by federal prosecutors for giving them information about Trump's ex-lawyer Michael Cohen, who pleaded guilty to eight criminal counts in court this week.
Weisselberg authorized the $420,000 payment made by Michael Cohen to Stormy Daniels and Karen McDougal, which was at the heart of the charges against Trump's ex-lawyer.
The news of Weisselberg's cooperation is potentially catastrophic for President Trump. Weisselberg knows the ins and outs of the Trump Organization finances in intimate detail. If there is more impropriety to be uncovered in that arena of the president's life beyond Cohen's payments to Stormy Daniels and Karen McDougal — and at this point, it would be surprising if there weren't — he would likely be authorities' top choice to tell them about it.
His involvement may also explain why federal authorities did not gain Cohen's full cooperation during their probe: They may not have needed to, given Weisselberg's superior knowledge of Trump's finances.
There is an important caveat to the Weisselberg news, though, which is that it is not yet evident that prosecutors have expanded their inquiries beyond the proximate matter of Cohen's illegal payments.
If nothing else, Weisselberg's cooperation is a sign that authorities hold enormous sway over many of the people who were once entrusted with the president's most closely held secrets. Earlier this week, another Trump confidant, National Enquirer's David Pecker, was also granted immunity in return for telling federal authorities what he knew about the Cohen payments.
As Trump adopts the language of a mafia boss — fulminating against the "rats" among his supposed allies — the walls are closing in on his associates, and investigators are inching slowly toward their ultimate target.