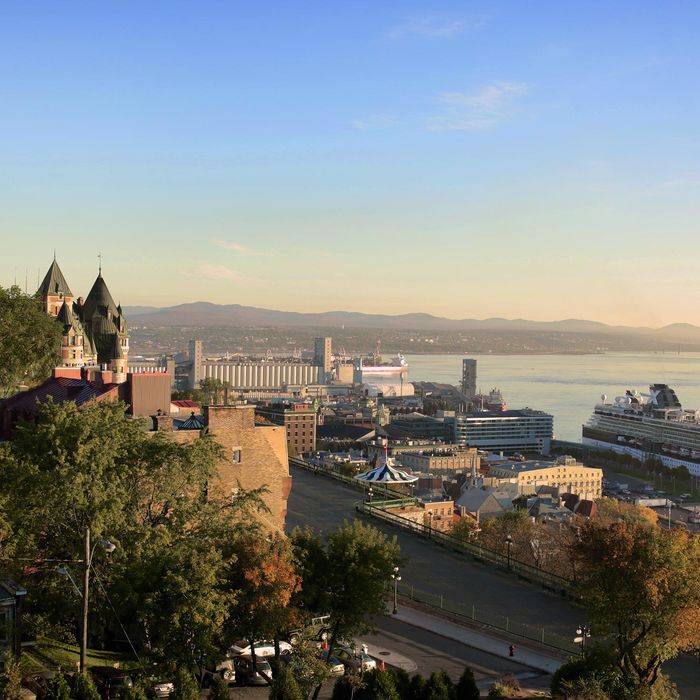 Photo: Québec © Office du tourisme de Québec/F. Gamache
The Hamptons are tempting these last few weeks of summer, as New Yorkers are planning last-minute trips to cap off the season. But surprise: you can get to Canada's cultured Québec province and experience old-world European flair in less time than you'd spend in weekend traffic. (All three New York-area airports can deliver you to Montréal in under two hours nonstop, and Newark and JFK can bring you to Québec City equally fast.)
Here we've collected a few of our favorite reasons to visit the Québec region—including spots in Montréal and Québec City, plus the gorgeous countryside. Expect delicious food, highly Instagrammable art, and a nonjudgmental environment to practice your French. Let's plan that itinerary.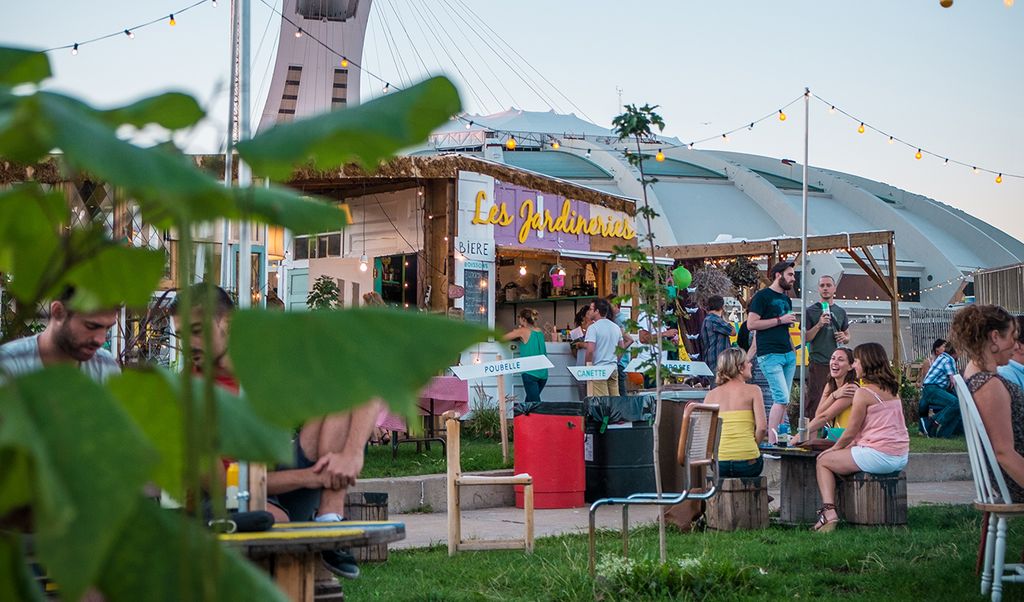 Get your poutine on
Circle the first Fridays on your calendar from May through October: That's when the city's largest fleet of food trucks pulls into Olympic Park 4pm to 11pm. The treats include lobster tacos, oversize donuts, fall-off-the-bone babyback ribs, and artisanal ice cream (because who can resist a maple syrup sundae?). Whatever you feast on, add poutine: fries topped with cheese curds and brown gravy. Poutine was invented in Québec, and they do it right.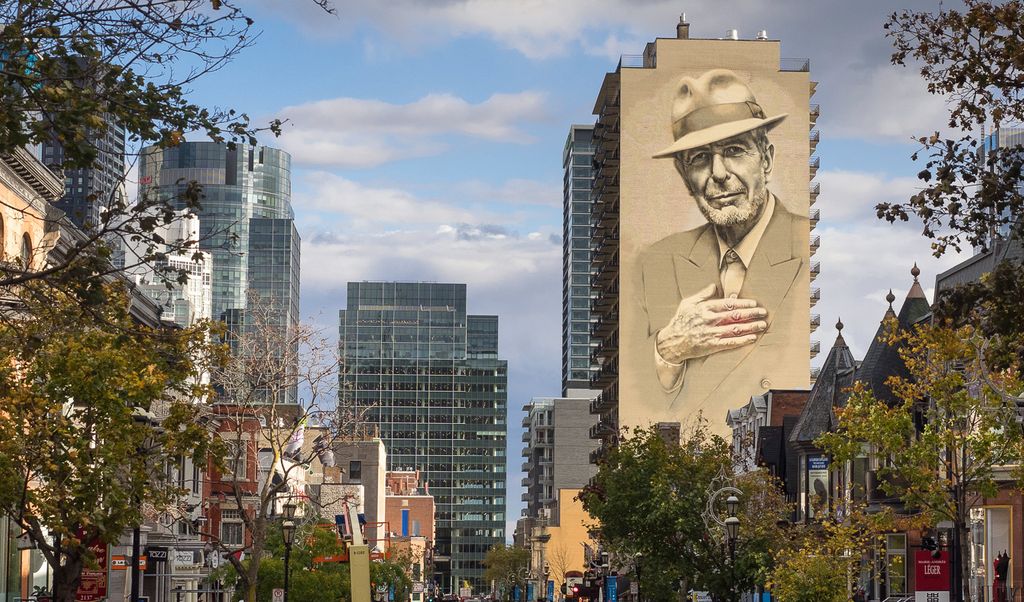 Take advantage of public art
One thing that surprises many first-time Montréal visitors is the abundance of art in public spaces, from Park Mont-Royal to the Underground City. More than a thousand original works are on display, including so many murals that some visitors plan "mural walks." Those craving a traditional museum are in luck: Montréal has 46 of those, too. Buy a three-day museum pass and add $5 to your purchase, and you'll get unlimited access to public transportation, including the airport shuttle.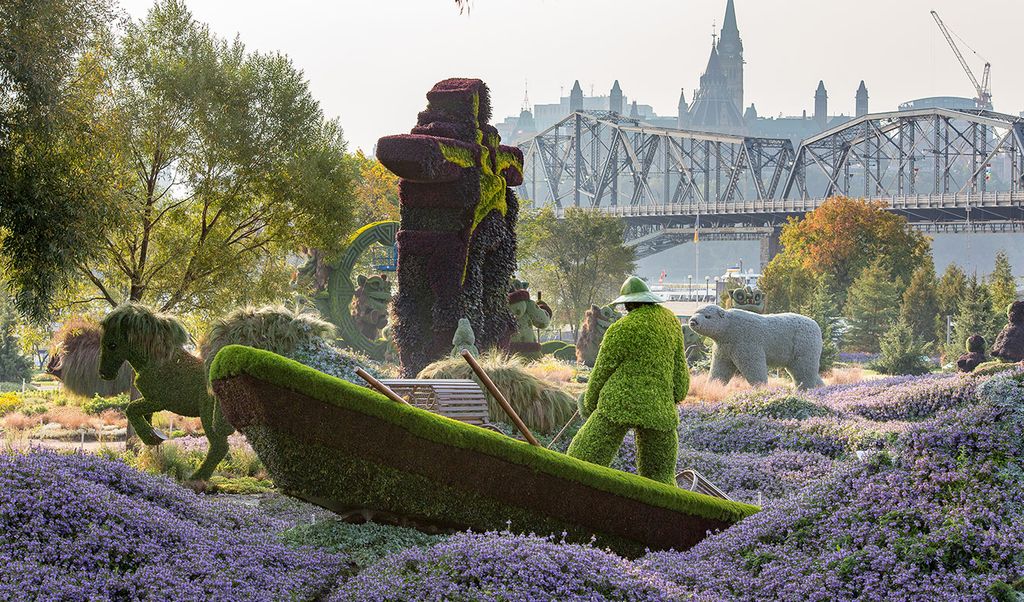 Pose for pictures with living sculptures
A two-hour drive from Montréal, the "Art of Mosaïculture" takes nature to a whole new level. Stop by the waterfront Jacques-Cartier Park for an exhibition of 45 colossal living sculptures, which use a collective 5.5 million plants to make statements about the fragility of the planet. The pièce de résistance is "The Bird Tree," standing 52 feet tall and using 350,000 plants to represent 55 winged species on the verge of extinction. You'll also see horses with flowing manes, Mother Earth, a duo of triumphant ice hockey players, and a ballerina that twirls to music.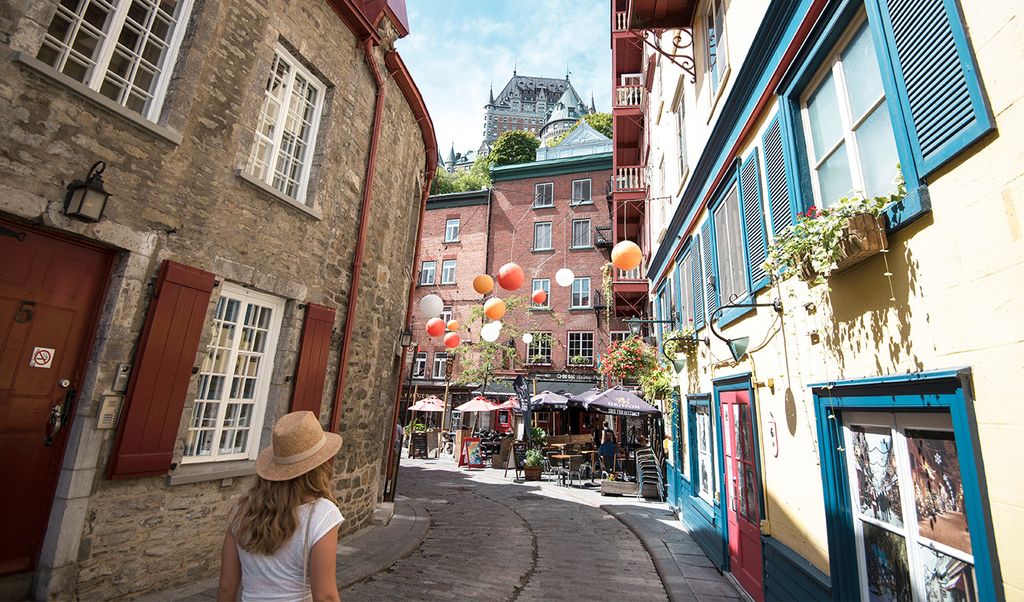 Shop in Québec City's artisan district 
Rooted in North America but with a clear French heritage, Québec City combines the best aspects of Europe with a Canadian twist. In the heart of Old Québec, next to Place-Royale, the Petit-Champlain district is the site of the first French settlement in North America. Rue du Petit-Champlain in this picturesque neighborhood is one of the continent's oldest commercial streets. Today, you'll find plenty of artists and artisans selling original pieces, including unique wool and leather goods to wear after summer ends.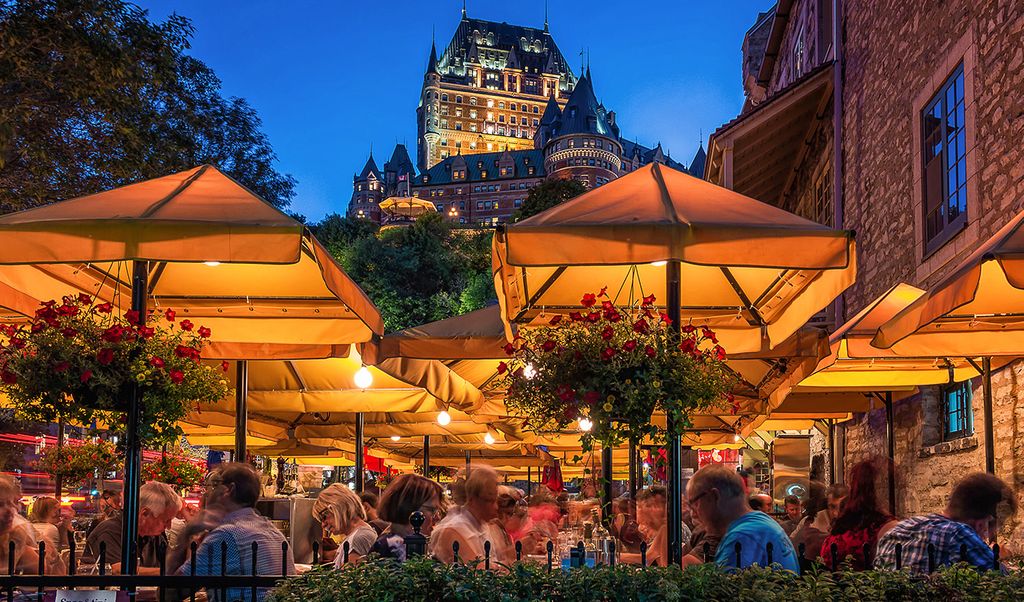 Have dinner to remember in Québec City
Québec City has a vibrant restaurant scene, and it doesn't hurt that it tends to be incredibly romantic. Foodies should head to the city's historic district, which features an abundance of restaurants along Saint-Jean Street and terraced hotspots along the Grande Allée. Two Relais & Châteaux restaurants—Chez Muffy in Auberge Saint-Antoine and Initiale—excel in French-Québecois cuisine. Those who enjoy dining with a view can head to Montmorency Falls outside the city, where Manoir Montmorency overlooks the beauty of the falls, the St. Lawrence River, and Île d'Orléans.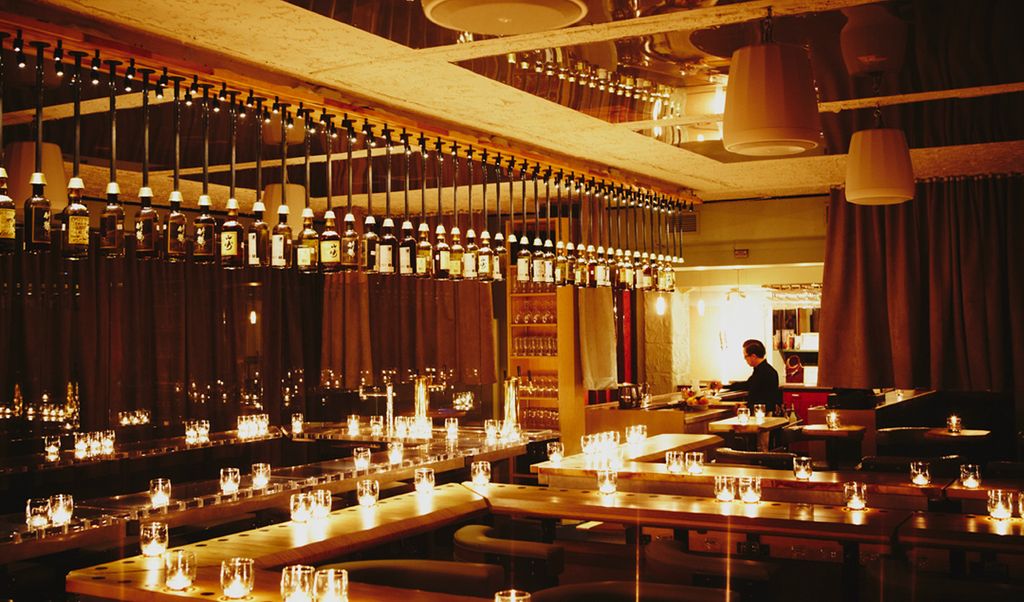 Stay up late in a speakeasy
We'll just say it: you'll want to stay up late in Québec, and there's no shortage of nightlife options. The region is becoming known for its speakeasies such as Maison Cloakroom in Montréal (which has room for only 25 guests) and Clandestino (which serves more than 100 types of mezcal and tequila). You'll also find microbrewery tastings at Archibald, Microbrasserie des Beaux Prés, and La Voie maltée on the outskirts of Québec City. Besides that, there are glittery discos, sultry burlesque shows, and open-air blues and jazz. Who wouldn't want to time-travel back to the Prohibition Era? Time to book that flight right now, or to plan a road trip if you have more time to relax on your way north.
This is paid content produced for an advertiser by New York Brand Studio. The editorial staff of Daily Intelligencer did not play a role in its creation.