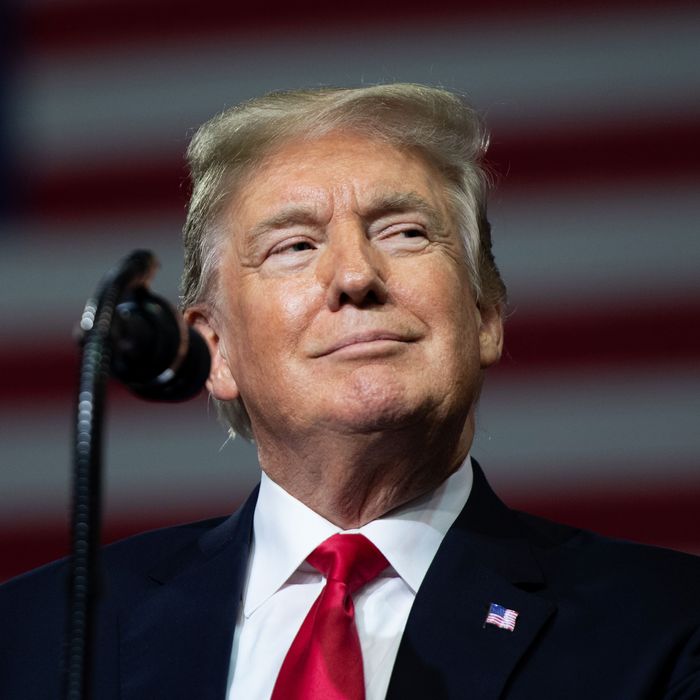 Very good brain.
Photo: Saul Loeb/AFP/Getty Images
President Trump, possessor of a "very good brain" and "one of the great memories of all time," tweeted an endorsement of the wrong candidate in Ohio's special election Thursday.
"Get out and vote for Steve on Aug 7th," Trump wrote in a tweet that referenced Representative Steve Stivers. The problem? Stivers isn't on the ballot. Trump meant to give his endorsement to Ohio state senator Troy Balderson, the Republican nominee for the seat.
Trump eventually deleted the erroneous tweet and replaced it with one mentioning an event Saturday with Balderson.
Trump's Twitter mistake is the latest slight for Balderson, who is running neck and neck with Democrat Danny O'Connor in a district Trump won by 11 points in 2016. Saturday's rally is meant to whip up excitement among Republican voters and boost turn out. And it might, as long as Trump remembers to call Balderson by the right name.