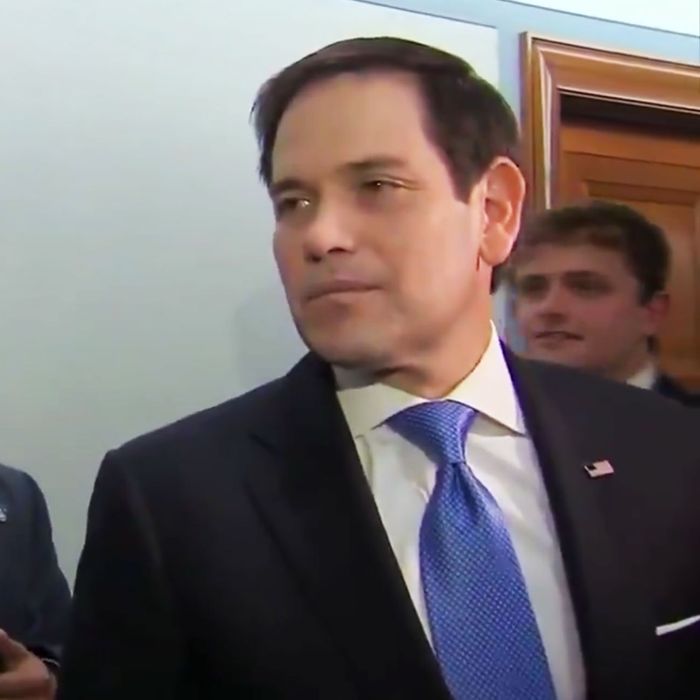 A "dumbass" and a "thug."
Photo: CNBC
Infowars host Alex Jones is on Capitol Hill today, and the conspiracy-peddling snake-oil salesman couldn't help but make a scene. Outside a Senate Intelligence Committee hearing where tech executives faced a grilling, Jones confronted Marco Rubio as the Florida senator spoke to reporters.
Jones badgered Rubio, who called the noted yogurt foe a "dumbass" and said, "I just don't know who you are, man. I don't read weird websites." Things got tense when Jones patted the senator on the shoulder.
"Hey, don't touch me again, man," Rubio said.
"Well, sir, I'm just patting you nicely," Jones replied. He then accused Rubio of trying to get him arrested.
"You're not going to get arrested. I'll take care of it myself," Rubio said.
Jones took this as a threat. "Oh, he'll beat me up," Jones said. "You're not going to silence me. You're not going to silence America." Then he called Rubio "a little gangster thug."