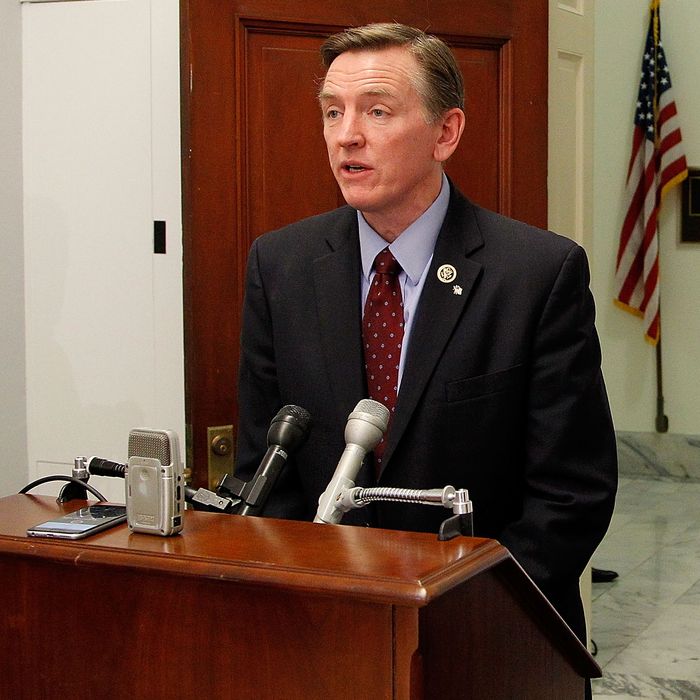 In happier times.
Photo: Paul Morigi/WireImage
In another spot, the Gosar clan discusses how difficult (but necessary) it is for them to join forces against their brother.
The ads, not surprisingly, drew an enormous amount of media attention. Gosar was pretty much forced to respond in some way, which he did on Saturday — by citing Joseph Stalin, naturally.
He then followed up with a slightly more conciliatory message:
Gosar, a hard-right, conspiracy theory-friendly lawmaker with a long list of outrageous statements and actions to his name since his 2010 election (samples: he theorized that the violence in Charlottesville was a George Soros-baked false-flag operation and wanted Capitol police to arrest undocumented immigrants brought to this year's State of the Union address) is is in little danger of losing his seat. In 2016, he won with 71 percent of the vote, and his mostly rural district is considered "solid Republican" by the Cook Political Report.
At the least, though, Gosar's siblings have brought attention to their wayward brother's extremism — and perhaps, just perhaps, even embarrassed him a little.