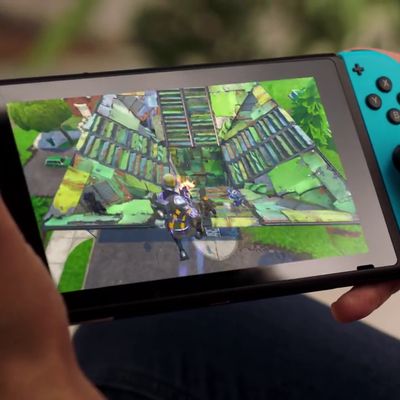 This morning, Sony announced that it was finally going to allow Fortnite players on the PlayStation 4 to play with users on other console systems, the Microsoft Xbox and Nintendo Switch.
Previously, players who had linked their Fortnite accounts to the PlayStation handles were barred (by Sony) from cross-platform play, or even using items they had earned or purchased on other platforms. Players who wanted to take Fortnite on the go with their Switch had to create an entirely new account and start from scratch. For users, that meant juggling multiple accounts that were further linked to other platforms. All in all, a total mess.
Now players will finally be able to merge their accounts and centralize their progression. Epic announced this morning that it was working on a tool to combine purchases from multiple accounts, and to transfer console account links between Fortnite accounts.
Luckily, as I discovered this morning, you don't have to wait. If you created a burner account just to play Fortnite on the Switch — and haven't made any purchases on it and are fine abandoning your progress there — it's easy to add your Switch to your original, primary account.
(Again, I would like to stress: this process only works if you are, as I was, totally cool with ditching any progress you'd made on the Switch.)
First you need to cut ties between Epic and Nintendo.
Step 1: Go to the settings menu on Epic's website and disconnect your burner account from your Nintendo account.
Step 2: Go to your Nintendo account settings, then go to the list of authorized clients, and revoke permission from Epic.
Once the ties are cut, we move on to …
Step 3: Log into settings for your primary Epic account (the one tied to your PS4 and the one you didn't create just for Switch) and add your Nintendo account. It's on the same webpage as step 1.
The end. When you log back in on your Switch you should see all of the items that you've accumulated on your PS4. Congratulations.