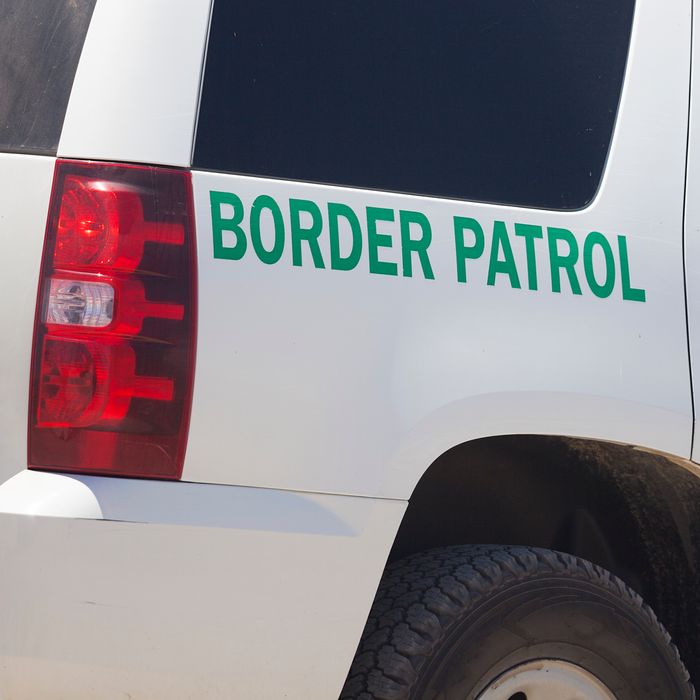 A Border Patrol truck near the Mexican border in California.
Photo: stellalevi/Getty Images/iStockphoto
A U.S. Customs and Border Patrol officer was arrested on Saturday and charged in the deaths of four women in Texas and the abduction of a fifth. All five women worked as prostitutes; one was transgender.
Juan David Ortiz, a 35-year-old intel supervisor for the Border Patrol, was apprehended overnight on Saturday in a parking lot in Laredo, Texas, on the Mexican border. He had fled police after the fifth woman he abducted escaped and informed authorities about her plight.
According to a criminal complaint, Ortiz confessed to killing four women over the span of two weeks, beginning on September 3. All the crimes took place while Ortiz was off-duty as a Border Patrol officer. In all four cases, Ortiz drove the women outside of Laredo city limits and shot them in the head after they had exited his truck. A sheriff's spokesman told CNN that authorities had found the bodies of the women, but that there may be more victims.
Ortiz picked up a fifth woman, Erika Pena, who noticed that Ortiz began to act strangely after she mentioned the disappearance of a friend who turned out to be one of his prior victims, according to the Texas Tribune. After a struggle, she managed to escape Ortiz's vehicle at a gas station and identify him to state troopers. They found him at a gas station, where he fled on foot to a truck outside a nearby Ramada Inn, where he was arrested.
At a press conference, Webb County Sheriff Martin Cuellar said that Ortiz had served in the Border Patrol for ten years, and that he was also a U.S. Navy veteran. Cuellar called Ortiz a"serial killer."
This story has been updated throughout.