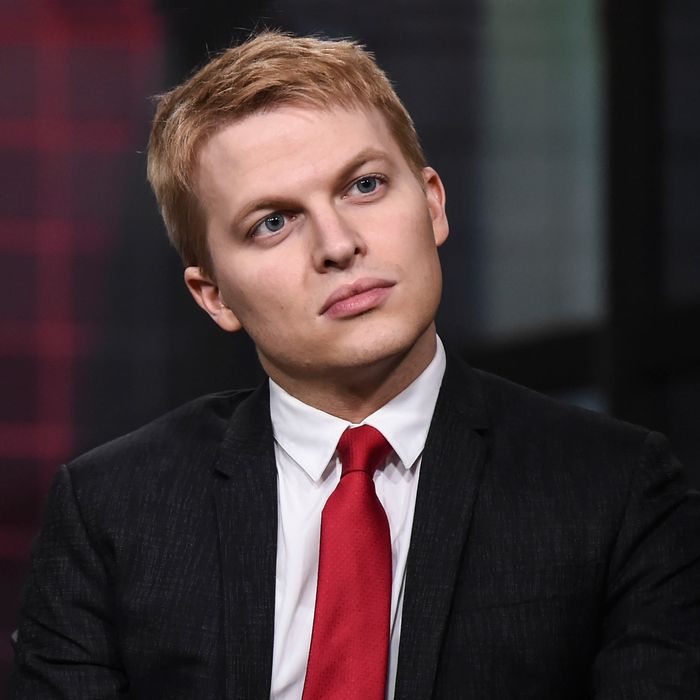 The New Yorker
offered a full-throated defense of its work.
Photo: Daniel Zuchnik/Getty Images
On Sunday night, The New Yorker published a story reporting that Senate Democrats were looking into an incident in which Supreme Court nominee Brett Kavanaugh exposed himself to Deborah Ramirez, a Yale classmate in the early 1980s.
Ramirez's account is by no means bulletproof. In her conversations with the magazine, Ramirez wasn't initially certain of Kavanaugh's role in the incident. She acknowledges significant gaps in her memory, and says she was drunk when it occurred. The article's authors, Ronan Farrow and Jane Mayer, addressed these doubts in reporting and commentary throughout the article, allowing that it was far from certain that Kavanaugh did anything untoward.
Still, many conservatives, some of whom see a coordinated effort to derail Kavanaugh's nomination, were incensed, arguing that the story was too factually flimsy for publication in the first place.
And when the New York Times addressed the allegations in a story about Kavanaugh's confirmation battle,  it didn't exactly allay those concerns with this passage:
The New York Times had interviewed several dozen people over the past week in an attempt to corroborate Ms. Ramirez's story, and could find no one with firsthand knowledge. Ms. Ramirez herself contacted former Yale classmates asking if they recalled the episode and told some of them that she could not be certain Mr. Kavanaugh was the one who exposed himself.
Particularly for those already primed to be suspicious of The New Yorker story, the Times' account was proof that there was less to it than met the eye.
In comments to Washington Post media reporter Erik Wemple, New Yorker editor-in-chief David Remnick stood by the magazine's story, while Dean Baquet, his counterpart at the Times, insisted that he was not trying to "knock down" Ramirez's account.
Then, Farrow and Mayer weighed in. Farrow claimed that the reason the Times couldn't corroborate his story is simply that Ramirez had granted him and Mayer exclusive access.
Mayer backed him up, contending that the Times would have published the story if it had been privy to the same facts, and had the chance to speak with Ramirez on the record.
Significantly, Mayer also said on Monday that Ramirez was not the initial source for The New Yorker story. (It's not clear why this highly relevant fact wasn't included in her story.)
Earlier, Farrow said on CNN that Ramirez's story "exceeds the evidentiary basis we've used in the past in several cases that were found to be very credible."
Shortly after The New Yorker story appeared, the White House distributed a list of talking points highlighting the article's shortcomings. On Monday, prominent Republicans followed suit. Senator Majority Leader Mitch McConnell decried a "shameful, shameful smear campaign" by Democrats, and Senator Orrin Hatch labeled Ramirez's claims as "phony accusations."
UPDATE: Later on Monday, in a story that focused on Kavanaugh's defiance, the Times clarified its initial position on the New Yorker story:
Many cited a Times article that said The Times had conducted numerous interviews but was unable to corroborate Ms. Ramirez's story. But The Times did not rebut her account and, unlike The New Yorker, was not able to obtain an interview with Ms. Ramirez.